Rory Evans considers the consequences of drug prohibition: poverty, violence and misery – funded by your student loan.
How do you connect a King's College student with an Algerian member of al-Qaeda? No, this isn't an article about the radicalisation of university students. The answer is much simpler. He's the person potentially raking in the profits from the gram of cocaine you just bought. Recently, a London-wide survey conducted by The Angle revealed King's College London is at the top of a drug-consumption league table. So the question 70% of King's students should really be asking is: where do my drugs come from?
Of course it's impossible to directly link the gram of cocaine in your hand with al-Qaeda, but the likelihood of that tiny packet of white powder having not indirectly contributed to some of the world's greatest evils is slim to none. It's undeniable that a vast amount of money in the cocaine trail from North Africa to Europe falls into al-Qaeda's hands. Dr Kwesi Aning, the director of academic affairs and research at the Kofi Annan International Peacekeeping Training Centre in Ghana argues, "There is hard evidence of the link between al-Qaeda and cocaine trafficking in the Sahara… In the beginning, the trade was mainly dominated by Tuaregs and middlemen who guided traffickers to water and fuel dumps in the desert. But after al-Qaeda got involved around ten years ago, we saw a massive increase in the quantities of cocaine involved. They had the networks, and they had the logistical know-how."
If the £50, £60, even £100 you've just handed over hasn't funded splinter groups of the world's most feared terrorist organisation in the Sahara, then it almost certainly started life in South America, where ongoing cocaine wars in Mexico alone have claimed at least 60,000 lives and thrown thousands of people into poverty, prostitution, human trafficking and misery.
It is undeniable that these problems are the symptoms of drug prohibition. In September Mike Barton, the Chief Constable of Durham Constabulary, became the latest in a long line of figures calling for national drugs policy reform. Speaking about his 34 years of experience in the police force, Barton debunked a myth that he blamed on collusion between politicians, professionals and the media: that society is winning the so-called 'War on Drugs'. He highlighted the enormous revenue stream that drug consumption provides, not just to international criminals but to organised criminals within the UK. Of the 43 organised crime groups Barton identified within his jurisdiction, the majority, he suggests, find their primary source of income in the drugs trade. Are these really the kinds of people we want to be handing our money to?
Stopping our consumption of drugs is the most obvious solution to this problem, and is certainly the approach the government's current drug policy would like us to take. However, there is an inherent hypocrisy for many.  Alcohol is a drug proven to be seriously harmful to health and is currently being consumed at alarming levels, not just throughout university campuses nationwide but in almost every social sphere of British society, and yet it is not subject to the same stringent laws. The vast majority of us obviously feel that it is our right to choose to drink alcohol. So why is this right not extended to other drugs?
When these two problems are combined there seems to be only one solution. Decades of current prohibition have done nothing to dent the UK drug market, and the money spent in these markets continues to fund violent, organised and dangerous crime both nationally and internationally. If we really care about victims of drug wars in Mexico, stopping terrorist organisations in the Sahara, or preventing gang violence in Britain's most deprived areas, isn't it time we had a drastic rethink of drug policy and moved towards a system that actively combats these problems, instead of continuing to sweep them under the carpet?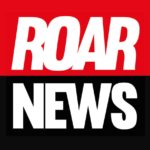 King's College London. Award-winning student newspaper, a platform to share your story, and a publication that holds entities accountable when no one else dares.