By Fergus Bennett-Odlum – At King's College London Football Club, the summer was exceptionally busy with transfer rumors. The biggest signing of the Summer was by the 1s acquired 3s winger Paul Raschid on a free transfer. The 2s did some good business as well, picking up the services of Matt Shorney and Igor Tikturov who were the highest scorers in the Club last season. KCLFC had a bright start to the year with over 50 fresher's joining the Club after a highly competitive trials week. Our new fresher's were initiated and ready to take to the pitch as official KCLFC members.
With a week before the start of the season, we had the annual GKT challenge cup were we battle it out against our Medic rivals for bragging rights. Unfortunately GKT got the upper hand this year, but King's could leave with their heads held high after some impressive performances and much to build on before the season kicked off. Although we lost the tournament, it was a fantastic day and one we look forward to each year. This is why we support the demonstrations against cuts in sports funding at British universities this Wednesday since it would result in a merging of KCLFC and GKTFC whose rivalry is fiercely contested each year.
As the season got underway, the 2nd and 3rd teams have made the brightest start to their campaigns whilst the 5s who 'concede when they want' are still looking for their first win. This year, teams have all switched to the BUCS leagues which have brought about higher levels of organisation and attempted to make the leagues more even.
Our sponsor, KPMG have also helped fund our new kit purchase which we are very grateful for and helps us hugely to function well as a club.
The highlight of the social calendar so far this year has been Pub Golf, organised by our social secretaries, Lars Van Leeuwenstijn and Scott Alexander, who took us on a course around Covent Garden. The boys were in fine voice as they traveled around Covent Garden, however  it proved too much for a couple of lads, as Igor Tikturov went to bed early and two lads were temporarily tied to lampposts.
On to the first prestigious awards to be given out this season:
– Club Jock: Steve Falck – when he's not on the pitch he can be found posing topless at Abercrombie on Regent Street
– Serial Boozer: Liam Jackson – if he is not pestering you to buy walkies tickets, he can always be found at one of the bars around Central London
– Number one Whiner: Tom Ware – never content with a win, resembling an ultimate diva in the dressing room.
– Mr Lover man: Tom McEwan – hardman on the pitch but its only when you hear him on the phone to his missus do you see his true colours.
– Most likey to not make it past Waterfront: Sam Higson – Fell at the 3rd hole on Pub Golf. Enough said.
– Biggest let down: communal KCLFC number 1's – we don't know whether they have a secret cult every Wednesday and Saturday but its definite they all miss more games than play.
– Shower buddy: Tristan Brown: the man whose always first and last out the shower, always ready to lather young freshers with his personal supply of original source.
– Soft at heart: Nick Morris – He may have tattoos and a short fuse, but we are all reliably informed he wrote "I love you" in candles for his sweetheart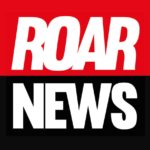 King's College London. Award-winning student newspaper, a platform to share your story, and a publication that holds entities accountable when no one else dares.