Cheerleading is becoming the fastest growing sport in the UK, with over 60 competitive university teams competing across a range of divisions in the BCA National Universities 2013 competition. King's, as you would expect, is ably represented.
Last year the KCL Lions earned a third place trophy in the national-scale SNF Future Cheer University Level 2 Division, the largest in the competition.
How did our team of nurses, historians and linguists to-be end up there? Taking a look into a typical week for the squad confirms the fitness and commitment required to be so successful.
Two sessions a week are a combination of conditioning (try holding a squat with another girl balanced on your knees), drills to perfect group stunts, jumps, flexibility and synchronicity between the team.
A third evening session is held at a dedicated gymnastics gym, where back-handsprings come to be perfected. As competition looms, the girls also travel out weekly to a sprung-floor gym near Gallions Reach. Head coach and herself a Lion-alumni Jane pushes the girls to be peak athletes. According to Jane, "You only miss practice if you are in a hospital." The girls agree. "The dedication to your stunt group and squad is what keeps you training hard every week."
Towards the end of last season, the team was plagued with injuries, pushing the girls to shift stunt groups and change aspects of their competition routine at the last moment.
"It really was tough; we had to change our pyramid sequence completely, which involves every single competing athlete. The timing had to be perfect, and the pressure of the upcoming competition was coming up quickly. All the girls really pulled together at our joint training sessions. We spent every moment we had together working on the pyramid and structural routine changes that meant we had a lot of work to put in individually outside of training time. Each of us worked on maintaining peak fitness whilst also improving our toe-touch jumps and round-offs." And it paid off, with a near-flawless routine at the BCA National Universities in Telford.
Joining the team also brings with it a lot of laughs, friendships and support for each other. "We are all so close; we see each other pretty much every day, we went on tour together to Italy last summer which was amazing, and of course we enjoy our weekly Wednesday night team Walkabout sessions! Lifelong friendships and memories are made here."
This year the girls will also be rallying on runners for Cancer Research UK at the night-time Shine Marathon as well as supporting Ambitious About Autism at the Royal Parks 1/2 Marathon.
For their continued involvement in the King's and wider London community the team secured sponsorship last year from KPMG.
Liking our Facebook page (KCLLions) will keep you updated with all our squad news, photos and adventures throughout the year.
If you would like to try our competitive cheer for yourself, the Lions are hosting a taster session at Kennington Park on Sunday 22nd September from 1pm-3pm (meet at Oval Tube Station at 1pm).
You can also look out for us at the Freshers' Fair and join our mailing list at kingscheerleaders@gmail.com. Get involved! It will be your best decision during freshers week!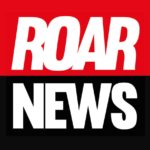 King's College London. Award-winning student newspaper, a platform to share your story, and a publication that holds entities accountable when no one else dares.