Eva Xu explores a summer of performing with the National Youth Orchestra at Buckingham Palace.
It's September, term has started, freshers' week has come and gone and yet the question of 'how did you spend summer?' is still frequently being asked. Perhaps you interrailed around Europe and enhanced your understanding of different cultures or undertook charity work in a developing country, or even just spent each day sunbathing. All of these are rewarding and worthwhile activities, aimed to re-energise you for another year of studying. So when asked 'what did you do in the holidays?' I had a think about what it was that had really made my summer, and what I could take away from it all.
The highlight of my summer was playing violin in the National Youth Orchestra (NYO) of Great Britain. With 162 members aged 13-19, the NYO is Britain's largest youth orchestra. The orchestra performs in major venues in the UK, including the Royal Albert Hall for the BBC Proms each year. In July it was invited to play at Buckingham Palace for the Coronation Festival Gala, which showcased excellence in performing arts over the last sixty years in Britain. We collaborated with established artists like Katie Melua and The Feeling, and young homegrown talent from The Sylvia Young Theatre School and Only Boys Aloud. The concerts took place within the Palace Gardens in front of a 6,000 member audience. Her Majesty The Queen attended the opening night, which was also broadcast on TV and radio. From my sojourn at Buckingham Palace over summer, I found I had learnt three unusual things that I could take away from it all.
1) Discipline yourself to eat and sleep sensibly. It'll do you good.
All rehearsals – and noisy conversations – at Buckingham Palace were timetabled around The Queen's schedule. We had to be quiet from 6-8pm for the State Dinner and everything was packed up at 10pm, Her Majesty's bedtime. At first I laughed; this behaviour was reminiscent of the pompous authority of rulers in previous centuries. Surely, Your Majesty, a few show tunes over dinner wouldn't be so bad?
The Queen cares about her food and sleep, and thus saw it necessary to prohibit all disturbances. She needed the energy to 'reign' – albeit with little influence nowadays – and look elegant simultaneously. Perhaps if I have time slots devoted to sleeping, I can get through first year alive and even produce some decent work!
2) "You don't need booze to have fun."*
*Please note that music stars, BBC film crew and Buckingham Palace may be required as a substitute. 

The day of the very first Gala performance (11 July) was also my 18th birthday. I couldn't drink and go out to celebrate like most just-turned adults because of the NYO schedule. Instead I indulged in post-concert munchies: doughnuts, sausage rolls and Frubes. I didn't think about alcohol or the excitement of using ID for the first time because what I had was definitely good enough: a 'Happy Birthday' played at the Palace by NYO, and the chance to perform music I loved with my closest friends. The craziest, most splendid day of my life.
3) And finally: How to document my experiences like a spy. Always try to bend the rules for harmless causes. It's worth the effort.
The event staff informed us of the 'dos and don'ts' within the palace grounds. These ranged from tweeting about the event to a no-shorts policy (which included boys too!). Photography and filming were forbidden by the terrace. However, I managed to sneak my camera past event staff by hiding it in my concert dress. I snapped plenty of photos on the terrace and stage, and no state official has hunted me down – yet. Documenting my experiences, spy-like or not, is something I will definitely continue to do during my time at university. After all, it is quite nice to revisit memories, whether they're nights at Buckingham Palace or just old fashioned drink-fuelled mischief.
Eva's personal blog can be found at www.yeyexu.wordpress.com
The NYO blog can be found at  www.nationalyouthorchestra.blogpost.com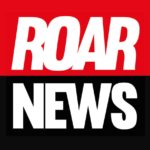 King's College London. Award-winning student newspaper, a platform to share your story, and a publication that holds entities accountable when no one else dares.