Struggling to find a Christmas gift for your fashionista friend or stylish sister? We are here to solve your problems.
Charlotte Tilbury 'Rock Chick Look' Make-up
www.charlottetilbury.com/gifts/the-rock-chick-gift-box
Damien Hirst x Alexander McQueen Scarf
www.alexandermcqueen.com/gb/alexandermcqueen/women/damien-hirst-collaboration
Ciate 'Caviar' Nail Polish
Jaded London 'Fools' Sweatshirt
www.selfridges.com/en/Womenswear/Categories/EXCLUSIVES/Tops/Fools-sweatshirt
The World According to Karl: The Wit and Wisdom of Karl Lagerfeld by Patrick Mauries
www.amazon.co.uk/The-World-According-Karl-Lagerfeld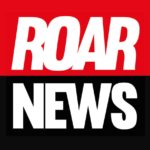 King's College London. Award-winning student newspaper, a platform to share your story, and a publication that holds entities accountable when no one else dares.