Is the styling on the X FACTOR as "original" as the vocal talent it showcases? Quite frankly…no!
It's that show that everyone watches on a Saturday night, and the guilty pleasure of one too many of us. A showcase of Britain and Ireland's top vocal talent, The X Factor aims to create a super-shiny, sparkly star out of those who make the final cut. But it can most definitely be said that the person who comes off the stage at the end of the day is not the same person who stepped so anxiously onto it at their first audition- and not necessarily in a good way.
Image is a large part of the entertainment business, but it seems that the creation of image on The X Factor is becoming more and more uninspired, as the styles imposed are often tacky and reused year after year. Take last year's winners; Little Mix- they were given a garish, uncool, hipsterey look and half a shaved head inspired by Skrillex. Compare this to this year's Jade Ellis was given practically the exact same look consisting largely of ripped denim and colourful animal prints, in an attempt to create a "relaxed" look. This does not appear to be a one-off for the styling team of the show, but it appears to be consistent in the different categories: last week during the live performances, Jahmene Douglas could have been mistaken for last year's runner-up Marcus Collins in an outfit made up of colourful matching trousers and bow-tie and a shirt and blazer- I think it is fair to point out that in the male department, the days of gaudy geek-chic are long-gone.
For a show that aims to propel hopeful musicians into their careers, it seems quite unfair that they should be held back by the poor fashion choices made for them. At the moment there is little effort to retain what was original and individual about the contestants, but whilst the acts need to be injected with glitz and glamour for the purposes of television as well as for personal confidence, there is a fine line between a make-over and a take-over. The X Factor is unfortunately guilty of the latter by stripping what made an act likeable and tying a factory label around their ankles. I hope that most people would agree that the show requires rejuvenation and freshening up in the fashion department because 'fresh' is what we were all attracted to in the first place; vocally and visually.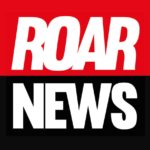 King's College London. Award-winning student newspaper, a platform to share your story, and a publication that holds entities accountable when no one else dares.