Deputy Editor-in-Chief Aman Patel on the shocking revelations of the Sue Gray Partygate report and the lack of honesty at the heart of Johnson's Conservative government.
After pressure from MPs, Sue Gray released her 60 page report into the parties that took place at Downing Street. Her report includes text, email and photo evidence into the Partygate scandal that has struck at the heart of the Conservative government. It illustrates a scale of rule breaking that far exceeds original fears.
The picture above shows the Prime Minister drinking alcohol in the press office area of 10 Downing Street on November 13 2020. This was a gathering to mark the departure of Lee Caine, the Director of Communications. It is not surprising that alcohol was present, given that the event took place around the same time as "Wine Time Friday", the late Friday happy hour of Number 10. At the time, Britain was amid its second national lockdown on a day that 376 people lost their lives to Covid-19.
Sue Gray, unfortunately, didn't have any pictures of the more egregious offences that took place later in the year. One bash that took place on June 18 in 70 Whitehall was a particularly wild affair. Ms Gray reports that a large party took place following a drinks farewell for an unnamed Number 10 official. Several drank heavily and one to the point of being sick. There was also a "minor altercation" between two individuals. At other alcohol soaked bashes, attendees damaged property, tripped alarms and sneaked out the back to avoid the press. Worse still were "multiple examples of a lack of respect and poor treatment of security and cleaning staff".
Overall, the police investigated 8 law breaking events such as the ones outlined above, with 126 fines issued. These include fines issued to Boris Johnson and Rishi Sunak. The Times reported that several senior civil servants, including Simon Case, begged Gray to remove names from the report. She did indeed remove some names from the report, most notably Boris's wife, Carrie Johnson. We cannot know whether the murky independence of her work affected her concluding remarks. I encourage everyone to also read Sue Gray's report for themselves.
Depending on your view, Ms Gray's analysis is either measured or soft. Ms Gray does appropriately reference the heavy drinking culture within parliament. This has been a problem that preceeded Johnson's government and will outlive it. Isabel Hardman put the issue aptly in her book, Why We Get the Wrong Politicians?, stating that "alcohol laps around Westminster every day from lunchtime until the close of play". Alcohol is a depressant substance that many use to ease the stress and pain of life. If we are serious about reforming our political institutions, we need to empathise with our MP's who use toxins to cope with the toxicity of their everyday lives.
Ms Gray's leniency should have stopped there. However, she softly states that "the senior leadership at the centre, both political and official, must bear responsibility for this culture." These Downing Street parties serve as a symptom of the wider issue of this Conservative government. Boris Johnson's government rode the wave of Brexit, itself a calculated power grab by his former chief aid, Dominic Cummings. Boris Johnson came into power with one objective only: to stay in power. Every policy pursued by his government, whether that is Brexit, furlough or windfall taxes, are shameless attempts to keep their grip on their majority. Furthermore, his government has dangerously assaulted Britain's democracy and will continue to do so. The Downing Street parties frankly come as no surprise. Nor do Johnson's attempts to water down the Ministerial Code to protect himself from having to resign.
You would never have seen such conduct from the Tory PMs of before. David Cameron, for all his faults, along with Theresa May, represent genuine Prime Ministers who had the decency to resign when things looked bleak. You can argue that they were out of touch and I personally disagreed with their policies, but I can respect that they were trying their hardest as individuals.
The current Conservative government is a far cry from previous ones. For 11 months, Boris Johnson and his aides routinely "breached [the] Covid regulations" that they dictated to the British people. Whilst countless people across the country made significant sacrifices, senior politicians and civil servants celebrated. The Right Honourable Members of her Majesty's Government have shown themselves to be anything but honourable.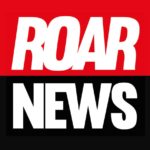 King's College London. Award-winning student newspaper, a platform to share your story, and a publication that holds entities accountable when no one else dares.