Welcome to Reggie Responds, Roar's advice column! Our columnists are here to provide you with helpful, or maybe not so helpful, advice. Tune in to see what they have to say about your problems.
Q: Would you recommend doing any research/reading before getting to KCL?
A: Unfortunately, it's hard for me to answer this question because I don't know what degree you're doing. It depends on your course and the modules that you're taking, so I can't really say whether or not you specifically should do any prior reading but I can tell you about my experience with it and the experiences of a few other people that I know.
For me, a student in the Faculty of Arts & Humanities, doing the prior reading in first year was helpful but not entirely necessary. Because I chose to do all of the prior reading I was given, there were some weeks in which I didn't have anything to do for some modules as I'd finished the work before university. This gave me much more free time than some other students.
However, it's also entirely possible that one or even a few of the texts that you're given won't actually show up on the module. It happened to me and it happened to a few of my friends too.
Regardless of this, I'm going to say that you should do any prior reading that you're asked to do. It's better to be safe than sorry.
Q: How much to budget for going out during Freshers week?
A: I asked a few of my friends about this and, in most cases, they said that they didn't consciously budget out Freshers week and just spent as they went along. Thinking about it, I'm not sure if you can strictly budget out Freshers week as it's generally quite unpredictable. You can plan to go to events and figure out, roughly, how much you'll spend there, but it's generally pretty spontaneous. For example, you might meet someone at one event who invites you to a costume party at their place, meaning that you'll need to spend money that you didn't account for on drinks and a costume.
If you want a rough idea of how much you'll spend, I'd recommend that you consider a few factors. Think about which events you want to go to, think about how much it will cost for you to get there, and think about how much you're willing to spend for each night out. After you've calculated all of that, save some money on the side to account for anything else that might happen.
Q: What Freshers events are actually fun? Are the wristbands a scam? What freshers events would you go or not go to if you could do it all over again?
A: I'll go through these questions one by one.
Regarding the events that are "actually fun", I guess that it depends on what you make of them. I'm not going to lie, I do remember going to some events that I thought were a bit lame. Still, even the worst Freshers events can be good places to meet new people.
I wouldn't say that the Freshers wristbands are a scam. If you intend on going to all of the Freshers events, they will probably save you some money. However, make sure that you go out with your flatmates and organise your own nights out in pubs and clubs with the people you meet rather than just sticking to the official Freshers events. I think that you'll have more fun that way.
If I could do Freshers again, I would probably go to a few more society events rather than focusing exclusively on KCLSU Freshers events. As KCL is a London university, it's less tightly knit than many others. Because of this, you're probably not going to see anyone you meet at Freshers again unless you make a conscious effort to get their phone number or the name of one of their social media profiles. Even then, the people you have nights out with during Freshers may eventually drift apart, as they will all probably be doing different courses and go to different societies, so you will have to seriously go out of your way to meet them all every week. However, societies force you to come back to the same place and meet the same people regularly, so you might be more likely to make long-term friends there.
Of course, this doesn't mean that you shouldn't go out to the Freshers events, they can be great fun.
Q: There are three Freshers events for King's, KCL Freshers Week 1, KCLSU Freshers and the London Freshers all-access ticket, which one is the actual freshers week?
A: Simple answer here: the KCLSU Freshers events will be the ones officially organised by King's College London. That doesn't necessarily mean that you shouldn't go to the other events though. I know literally nothing about them, but you might end up having the time of your life… Or they might be a waste of time. Good luck!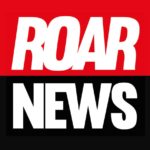 King's College London. Award-winning student newspaper, a platform to share your story, and a publication that holds entities accountable when no one else dares.