Anna Hall tells us why The Lumineers should be valued for their musicianship, but more importantly, for their modesty.
"Can you guys make a path for us right here?" Lumineers front man Wesley Schultz asks the crowd at Alexandra Palace on Thursday night. Along with his four band mates, Wesley parts the sea of over 10,000 adoring fans to play on a makeshift stage in the middle of the floor. This is just one of The Lumineers' antics intended to bring a coffee shop intimacy to the larger venues they have recently been selling out.
If you haven't heard of The Lumineers, you're either still stuck listening to your Mumford and Sons record or you've been living in a cave. The Colorado-based band released their first album in 2012 and have since gained a devout following and two Grammy nominations. Their sound is a successful blend of rustic Americana with blues and rock, framed by emotional but honest lyrics.
The key to The Lumineers is their honesty. I had the privilege of watching the concert from the VIP area, reserved for family and friends, and saw up close the modesty maintained by everyone. Bassist Ben Wahamaki's father, standing next to me, remarked, "It would be very hard for fame to get to them."
Though they seem like an overnight success, the band laughs at this notion. They've worked for eight years to get to where they are now and they aren't forgetting that. Their greatest virtue, modesty, is due in part to this hard work precluding the fame. When asked about how to succeed in music, Wesley told me it's all about dedication. "When you're writing a song, everything has to be about that at that moment. You have to alienate yourself to perfect it."
Indeed, you need only spend an hour with The Lumineers to recognize their authentic modesty. Before the show, the band and family celebrated Thanksgiving with a typical turkey dinner, and after the show you can find them drinking beer in their dressing room, talking to their wives, fathers, and best friends. On their Grammy nods, Wesley admitted, "we're not really expecting to win." They didn't even expect to fill the vast floor of Ally Pally, and assumed they'd have to pull down a curtain to block off the empty space.
The show sold out. Weeks in advance.
With their 17-song set, The Lumineers delivered what those thousands of fans had come for. Wesley's fervent vocals were even more striking live, accompanied by wailing banjos, bellowing choruses, and the barefoot Stelth Ulvang leaping off his piano during songs. Oh, and don't forget the signature hats. The band delighted with the energetic sing-a-long Ho Hey, burned slowly through soothing numbers like The Dead Sea, and incorporated a fabulous rendition of Dylan's Subterranean Homesick Blues.
As they closed the show with their Hunger Games single Gale Song, we have to wonder what's next for them. When an alternative act starts to pen songs for large corporate franchises, they have to navigate their way carefully. As a scruffy band clad in suspenders and fedoras, how big can they, or should they, get?
Wesley revealed that they're writing new material whenever they find time on tour, so there's a new album on the cards. But we shouldn't fret about their future just yet. For now, we can soak up The Lumineers and all their deserved success right along with them.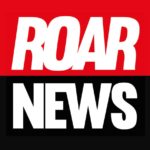 King's College London. Award-winning student newspaper, a platform to share your story, and a publication that holds entities accountable when no one else dares.