By Jake Seeds – After what has been a testing start to the season for KCLRFC, we are heading into the New Year with an optimistic attitude. Last season did not end as many would have hoped. Our 1st XV suffered league relegation after gaining promotion the previous year, in what was a testing season in a very competitive and physical league. This was made even harder to swallow by the bitter defeat in The London Varsity match at the hands of UCLRFC, a match which for many will be remembered only for bad behaviour in the crowd, understaffing and overexcited mascots.
We also said goodbye to several of our best players, but fortunately there was a good intake of freshers, several of whom have stepped up to the plate and are now regular fixtures on the 1st XV team sheet. The season has started fairly well: The 1st XV currently sit 3rd in their league, just 2 points behind the front runner after 4 wins, 1 draw and 2 losses. The 2nd XV are having a slightly harder time in their league recording 3 league and cup wins, 1 draw and 3 defeats, they can however take encouragement from some extremely spirited performances towards the end of last term. The 1st XV are also looking to capitalise on their success so far, with all minds focused firmly on winning the league, and thus securing promotion back into a league we all feel we can compete and excel in.
The on-pitch highlight of the season so far was without a doubt was the outstanding home victory against our good friends UCLRFC on 5th December. For the majority of the squad picked to play, the memory of the Varsity defeat was fresh in our minds, and we were determined not to allow a repeat on our home patch.
The morning of the match arrived, and most team members went through their usual pre-match rituals at home that all rugby players undertake: putting on socks in slow motion while listening to the Gladiator soundtrack or watching the 2003 World Cup Final and drinking their protein shake. We were ready.
However, South West Trains had slightly different ideas. I'm not sure if you remember but that week saw temperatures of as low as 2 degrees centigrade, which as we all know is the temperature at which all public transport and rational thought in the UK stops. After a good deal of waiting at Waterloo, including consultation with UCLRFC, some of whom suggested calling off the match (a sign of things to come) we managed to arrive at our destination on a delayed train after the driver made an unscheduled stop at Berrylands station.
Despite this small hurdle on our path to glory we maintained our motivation. Kick off arrived and what followed was 80 minutes of some of the finest rugby seen in the history of the game, which made England's recent victory over the All Blacks look like a Sunday league 5-a-side match. Despite several injuries, KCL mounted a sustained attack against the opposition, dominating the break down and contact area. The final score came after the KCL fly-half Barney Lynock suffered a serious head injury, only to carry on and dance through the UCL line to score under the posts. He subsequently left the field to be assessed for concussion but returned to the field shortly thereafter.
In his intervening absence, UCL conceded a kickable penalty, which was taken, in lieu of a kicker by an over confident King's number 8 Tim Tawcett. Needless to say, the kick missed by a country mile, but to the surprise of UCL, and Fawcett, it was followed up by a gazelle-like chase by KCL second rower Deji 'Athleticism' Olonilua, who gathered the ball and touched it down before the unbelieving eyes of the opposition, the result of what transpired to be a deft assist from the kicker. Despite conceding a try in our corner and a penalty try from a scrum, KCL fought back, kicking two penalties and scoring another try in the last minutes of the game thanks to scrum half Will 'Messi' Gibson, after a kick was charged down leading to a well deserved 25-12 win.
Other highlights include KCL winger Joe Calnan-Son breaking down in tears after an altercation with our captain Stu Cook regarding the referee, which resulted in Calnan- Son being sent to bed early after the match with no pudding. The stand out player was by far and away James 'Slytherin' Dixon, who was everywhere, and yet nowhere, throughout.
Despite a deal of uncertainty regarding the future of The London Varsity and some off the pitch disciplinary issues, KCLRFC is relishing the possibilities of the year ahead and will continue to focus on improving its rugby and representing the College at the highest possible level.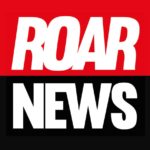 King's College London. Award-winning student newspaper, a platform to share your story, and a publication that holds entities accountable when no one else dares.