The KCL Conservative Society has elected a controversial new president, Charles Amos, who begins his first term amidst contention from spectators.
Amos, second-year Political Economy student, opens his campaign video by stating: "In today's intellectual world the conservatives are surrounded." The new president's storied past includes a spell in the UKIP party and a recent ousting from the UK Conservative Party following his position on Council Tax, which was unpopular among members of his local Conservative group in Sussex.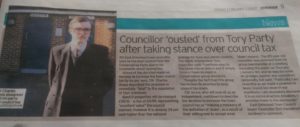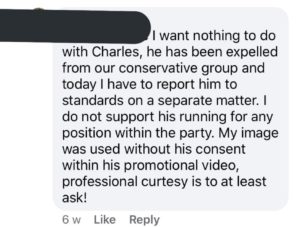 In a recent statement sent by the Conservative Society Facebook account, Amos attempted to clarify his views. He stated: "In regards to the following 'immigrants are costing our jobs' I would say this. These comments were made five years ago when I was 15, I do not hold this view today.
"Nonetheless, I regard the factual content to be open to debate, and currently I do not take a view. Generally I am of the belief that Britain needs to end mass uncontrolled immigration. In its place a reduced level of controlled immigration ought to be allowed."
Similarly, his recent piece in the Mallard has been the subject of much controversy. In the article, he said: "I fully accept that allowing for freedom will result in more death; this is the price that must be paid for liberty and justice.
"If people are going to be free to expose themselves to high risk, so too must hospitals be free to refuse treatment to such individuals."
Many students have expressed their shock at some of the more disputed opinions Amos holds. In a now-deleted Twitter thread, his view that "feminism must be bashed" in particular was a big point of debate.
In response to the election, KCL Labour said to Roar: "King's College London Labour Society will always fight for the rights of students, especially those from minority communities, to feel safe on campus.
"During these uncertain times, we continue to stand strong in our values of solidarity and community. We will continue to make sure the most marginalised among us are protected against those who view the continuance of their suffering as a political game or ideological standpoint."
Comment Editor for Roar News. Classics with English BA student. Perpetually caffeinated.