KING'S students have created a picture Tumblr to highlight racial stereotypes and micro-aggressions faced by ethic minority students at King's. 
"You're the whitest black girl I've ever met," reads one board, "Come on, loosen up, let's have fun *proceeds to tug at my headscarf*" says another.
Inspired by the 'I, too, am Oxford' and the 'I, Too, Am, Harvard' campaigns, KCL students decided to get involved and create the 'I, too, am King's' campaign.
The blog aims to highlight both intentional and unintentional "brief and commonplace daily verbal, behavioural, or environmental indignities" that ethnic minority students face at King's.
Xavier Nukajam, a Geography student involved in the campaign, said: "I felt as though it was my duty to join in and unite to raise awareness and inform people of the ignorance in order to make other BME [black and ethnic minority] students feel more comfortable on campus".
The on-going project is an opportunity for ethnic minority students to have their voices heard in an institution whereby race is often said to be a "taboo in an elitist and white institution like King's".
Students were photographed around Guy's, Strand and Waterloo Campus holding a whiteboard with quotes and phrases by which they have often felt attacked or stereotyped.
The campaign leaders hope to use the voices of students to create the King's Ethnic Minority Association (KEMA), which will be launching from the next academic year.
KEMA hopes to engage, empower and create awareness for all students for students who identify themselves as ethnic minorities.
KEMA aims to provide a safe space for students while also engaging through events held on issues that impact students from the global majority.
The campaign is a continuous opportunity for students to engage with KEMA in order to create a better university experience for all of those who attend.
Those who started the campaign have said this is just the beginning, and that they hope it will reach a point where all students can comfortably say "I too, am King's College London."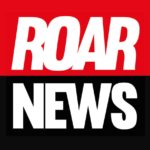 King's College London. Award-winning student newspaper, a platform to share your story, and a publication that holds entities accountable when no one else dares.