By Fraser Peh – The Swimming and Water Polo Club sent a small team of 12 swimmers to represent King's at the Southern regional qualification round of the BUCS Swimming Team Championships in Guildford, Surrey on Sunday 18th November.
The team came in 3rd overall in Division 2, thus qualifying for the Team Championship Finals next March, an excellent result considering that we had only gained promotion this season.
Following a promising friendly gala result at Cambridge last month, the swimmers arrived at Surrey Sports Park with much confidence, in taxis and in good time. Clearly we had learnt from our lesson the previous year when we enjoyed an hour-long scenic stroll round Surrey's pastures green before reaching the venue.
Well aware that a top-four finish was required in order to progress to the Finals, the team turned their determination into some fast swimming in the pool. The medley relays were up first, with the girls' quartet of Natasha Venchard, Charlotte Hetherington, Yuliya Oumarbaeva and Lizzie Highton placing 3rd, and the men's team managing 5th position.
The individual events saw outstanding swims from the freshers. Rupert Monkhouse came in the top four in both his Butterfly races, while Yuliya and Lizzie finished in the top five in both their respective Butterfly and Freestyle events. Lizzie also swam a blistering 31.16 to place 3rd in the 50m Backstroke.
But it wasn't only the freshers who did a superb job. Charlotte as usual racked up the points by finishing in the top five in both her Breaststroke swims, and Fraser Peh surprisingly managed to touch out the competition to win the 50m Backstroke in 28.02.
Special mention should go to social sec Henrietta Mann, who took one for the team in racing the dreaded 200m Freestyle, the longest event on the programme. Despite repeated attempts at demotivating herself before the race, she finished in a respectable time and deservedly earned the plaudits from her dodger teammates.
Going into the final double-point Freestyle relays, King's placed 3rd in the overall standings holding a slender lead over Hertfordshire and perennial arch-nemesis Imperial. This made for a tense atmosphere, and the scene was set for a thrilling finish. Luckily both relay teams did not disappoint, ensuring that King's maintained 3rd spot.
The team's jubilation at the announcement of the final result represented a culmination of several weeks of hard work. Girls' captain Natasha was even seen skipping along poolside, being barely able to contain her glee. Needless to say, her joy was shared by all, and a great team effort and collective team spirit on the day meant that our journey back to London was a very happy one indeed.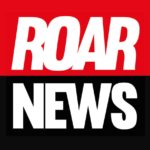 King's College London. Award-winning student newspaper, a platform to share your story, and a publication that holds entities accountable when no one else dares.