Michael Chessum was arrested following a breach of section 11 of the Public Order Act.
Michael Chessum, student activist and President of the University of London Union, has been arrested after heading a peaceful protest against the impending closure of ULU's student-run services scheduled to take place from August 2014.
Chessum was arrested at approximately midday on 14 November outside ULU property in Bloomsbury, before being held at Holborn Police Station. He was approached by police after attending a meeting with University of London management. The arrest was made following Chessum's orchestration of a 200-student-strong protest that congregated outside Senate House on Wednesday afternoon.
A spokesman for the Metropolitan Police has confirmed the arrest of a 24 year-old man 'under section 11 of the Public Order Act which includes the compulsion to notify police about procession routes'. Speaking to The Times Higher Education newspaper, the spokesman stated that event organisers never provided a procession route to police, and there was a "procession towards Senate House with clear intentions to breach security, enter the premises and disrupt normal activity at the venue."
The protest was organised in response to University of London plans to shut down the union. ULU branded this announcement as bureaucratic, insisting that the decision was made without consultation with ULU staff and students.
Chessum and Daniel Cooper, Vice President of ULU, advertised the march as an event on Facebook, initially inviting some 10,000 London students to 'mobilise' in order to defend their union. The protest itself was heavily policed, and largely peaceful.
Cooper called the arrest of Chessum "a cause for great concern," and defended the union's failure to notify police of their plans, claiming that "we have held numerous protests to Senate House this year, and never notified the police. Why? Because it is our university campus! It is shocking to think one would ever need to do this!"
On the evening of 14 November a crowd gathered outside Holborn Police Station to call for Chessum's release, and condemn the arrest that has been seen as a clear attack on students' rights to protest.
Chessum's alleged bail conditions state that he must "not… engage in protest on any University campus and nor within half a mile boundary of any campus".
ULU released a statement supporting Chessum: "We call on all student and labour movement bodies to condemn the victimisation of Michael Chessum and stand up for our movement's right to protest without harassment from the police."
ULU circulated an e-mail marked as 'High Importance' to all UoL students on the morning of 15 November, announcing a referendum calling for students' opinions on the question "Should ULU's building activities and campaigns continue to be run democratically by students".
Voting will run from 12 noon on 15 November until 12 noon on 12 December, and all UoL students are eligible to participate. More information is available here.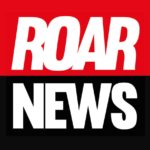 King's College London. Award-winning student newspaper, a platform to share your story, and a publication that holds entities accountable when no one else dares.