A year from now, football fans will be looking back on the Brazil World Cup, and I am telling you right now, England will not have won it. We will never have had a chance, despite what the national newspapers had tried to make us believe. At least over the last few World Cups we had a couple of players pushing to be one of the best in the world at their position. We had reason to be optimistic, and quite rightly ended up being knocked out only by teams who looked like genuine contenders for the title. However looking ahead to 2014, the difference this time is that we have nobody pushing towards the title of world class.
Some would have thought Joe Hart was ready to take that mantle, but his error strewn 2012-13 season at Manchester City knocked people's confidence in him. We should be worried; this could be one of the most painful World Cups to watch for England fans in recent years.
So what are the issues in the England team? There are two major issues. The first, and most glaring one, is a reliance on the same players. Rooney, Gerrard, Lampard, Cole and the never ending soap opera surrounding John Terry and Rio Ferdinand's potential inclusion. These are all players who have been playing in the England team for years and yet still get picked despite a series of failures. It is not to say that each individual does not merit his place in the squad, but as a group they have failed and will have little impact on England's future going beyond next year's tournament.
Secondly, our promising young players have little championship experience. This is a direct result of the first issue, with senior players who have failed to progress numerous times continuing to play instead of exposing the younger players to tournament football. This cycle has been going on for years and so when they become first team regulars, they do not know how to win at tournaments and England become the same old failures.
So what can we do to save England from its perpetual cycle of failure?
The answer is simple; write off the 2014 World Cup. Forget about their overall performance, put no pressure on the team to even get out of the group stages and take a very young and inexperienced team. This will allow those players to gain exposure to the biggest stage of all and hopefully this will benefit them in the future.
Let the youngsters play their game together now and gather the necessary experience to help them and in future tournaments, we will see the best performances in years.
I am not saying this will lead us to win the World Cup, but let's give the English youngsters the best chance possible to emulate the 2010 German team and maybe we shall have some future success.
You need to take a couple of veteran players to make sure they are kept on the right path, but there is no need to play them as regulars. Roy Hodgson has made a couple of steps in that direction, picking Townsend and Barkley in his most recent squad for the World Cup Qualifiers, but by sticking with many of the older players, I feel he has not taken it far enough.
I am going to provide my provisional England squad for next year's tournament to show the young group that I think should be taken:
Goalkeepers: Joe Hart, Jack Butland, John Ruddy
Defenders: Gary Cahill, Phil Jones, Chris Smalling, Andre Wisdom, Carl Jenkinson, Nathan Baker, Kieran Gibbs, Luke Shaw/ Danny Rose (depending on form)
Midfielders: Tom Cleverley, Jack Wilshere, Jack Rodwell, Ross Barkley, Andros Townsend, Steven Gerrard (Captain + elder statesman), Raheem Sterling, Alex Oxlade-Chamberlain
Forwards: Danny Welbeck, Daniel Sturridge, Theo Walcott, Gabby Agbonlahor, Rickie Lambert (Sentimental pick; if not, Andy Carroll)
This is a group of young, talented footballers who should be hitting their prime come 2018 World Cup.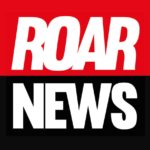 King's College London. Award-winning student newspaper, a platform to share your story, and a publication that holds entities accountable when no one else dares.