In celebration of Black History Month, Ali Pantony highlights the talent of four African-American Actors.
DENZEL WASHINGTON
Acting in 43 feature films (and sadly dying in what seems to be nearly all of them), Washington has got to be one of the biggest African American names in cinema. Firstly, Washington defined what it means to be a black man in cinema and blew us away with his portrayal of Malcolm X in Spike Lee's 1992 film (for which he was nominated for an Oscar). Then he made us cry, gasp, shout, cry some more, clap and cheer throughout his performance in The Hurricane (nominated for another Oscar). Then he made us weak at the knees as the sexy, corrupt, leather-clad Alonzo Harris in Training Day (you guessed it, he won an Oscar).
MORGAN FREEMAN
What better leading man to kick off the list than everyone's favourite narrator, Red, Fox, God, Boss, lieutenant, president, captain, judge, principal and Mandela (except Nelson himself, of course), than the honey-voiced man himself, Morgan Freeman. Who can forget the loveable, endearing Hoke in Driving Miss Daisy, the witty yet tough Somerset in Se7en, the gritty 'scrap-iron' Eddie in Million Dollar Baby and, of course, the undeniably outstanding 'Red' in Shawshank Redemption? And with so many more unforgettable characters played by Freeman, this black actor is definitely one to be celebrated and remembered for years to come.

JAMES EARL JONES
IN the industry for almost 50 years, James Earl Jones is easily one of the world's favourite African American actors, especially in the 'voice' department. I can still remember my two-year-old self-mesmerised by Mufasa telling me to "remember who you are." Not to mention the iconic voice of good old Darth Vadar. Bringing these two characters to life alone earns him his place on this list, but there is far more to Jones than his voice acting. He is a must-see in the 1990 The Hunt for Red October, the 1970 The Great White Hope, as Reverend Stephen Kumalo in Cry, the Beloved Country and as the hilarious King Jaffe Joffer in Coming to America.

JAMIE FOXX
A solid contributor to one of my other top fives (we've all seen the photo), the characters Foxx creates always stand out from the crowd (excuse all the puns). Foxx as Ray Charles in the 2004 film Ray was pure genius. Not only did Foxx learn to play Charles's piano pieces himself, he even insisted on playing the role blind. His dedication paid off, and his remarkable acting earned him an Oscar. And I have to mention the sexy, strong and fearless, effortlessly cool Django, brought to life by Foxx. It's impossible to picture any other actor as Django, and Foxx executes the role perfectly.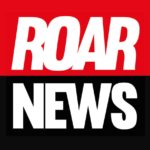 King's College London. Award-winning student newspaper, a platform to share your story, and a publication that holds entities accountable when no one else dares.