These muffins are delicious for a quick sugary fix!
*Makes approximately 24
For the muffins:
125g caster sugar
125g Light brown muscovado sugar
125g margarine or soft butter
280g plain four
2 eggs
¾ pint milk
2 teaspoons baking powder
1 tsp vanilla extract
Pinch of salt
100g diced fudge (this can be bought in packets in the baking aisle easily)
75g fudge, diced in bigger chunks (just over a centimetre)
*extra handful of plain flour
Icing
250g icing sugar
5-6 tablespoons water
5 tablespoons toffee sauce (the sauce you put on ice-cream will do)
50g diced fudge
1)      Preheat the oven to 180°C/350F/Gas 4 and line a muffin tin with paper cases. Cream the margarine or soft butter with both the sugars. Sieve the flour, baking powder and salt into a second bowl. Stir these dry ingredients to combine.
2)      In another bowl or jug, beat the eggs together with the vanilla extract, then mix in the milk.
3)      Add a third of the flour mixture and a third of the milk and egg mixture to the butter and sugar. Start by mixing the ingredients together with a wooden spoon; you may find a whisk might be more appropriate as you go along. Repeat adding the flour mix and the egg and milk to the batter bit by bit until all of the ingredients have been mixed in.
4)      Toss the bigger chunks of fudge in flour and set aside. Toss the smaller chunks of fudge in flour and stir into the muffin batter. Add two generous tablespoons of batter into each muffin case. Push one of the big chunks of fudge into each muffin, ensuring to cover it with the muffin batter. Bake in the oven for 20-25 minutes or until golden, springy to the touch or a knife, when inserted into the muffin, comes out clean. Allow to cool on a wire rack.
5)      When cooled, ice the muffins: Sieve the icing sugar into a mixing bowl. Add the water sparingly, mixing after each addition until a smooth thick paste is formed. Add the toffee sauce and mix until combined. If the icing becomes too runny after this addition, add more icing sugar; the icing should just be able to form a pattern when drizzled onto its surface. Drizzle the icing on the muffins to your desire and top with the diced fudge.
6)      Devour!
By Kristina Freeman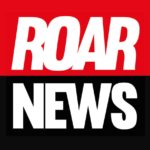 King's College London. Award-winning student newspaper, a platform to share your story, and a publication that holds entities accountable when no one else dares.