Season in season out, those who sit primly in their velvet thrones at the top of the fashion hierarchy dictate trends so transitory and frivolous that one would be hard pressed to recall whether pastel was bigger than metallic the previous fall. There are those who rush to recreate the latest runway ensembles and those who simply don't care to know whether Miuccia Prada went for a polka-dot or a paisley print. Following the recent onslaught of international fashion weeks and flourishes of campaigns for Spring/Summer '13, the latest trend championed by the who's who in fashion will undoubtedly prove difficult for the masses to emulate. Whilst the clothes themselves were predictably innovative, it was the models underneath which made the biggest impact with an array of Asian faces visible within the shows of top fashion houses and up and coming designers alike. In an industry where trends are fleeting yet bias is a grudging mainstay, why has there been such a sudden surge in Asian models?
Behind the delusive show of sequins and feathers the fashion industry, just like any other, is driven solely by revenue. Recent figures show that over 50% of the global luxury goods market is dominated by East Asian countries, with China alone taking over 20%. From a financial point of view, it is thus no surprise that the runways are as Asian-centric as they have now become in order to cater for their largest buying audience. Although Fashion Week made a conscious effort to stress the growing globalisation and multiculturalism within the historically prejudiced industry, it is too easy to question the sincerity of the newfound appreciation for an Asian aesthetic. American Vogue recently claimed that Asian models are "redefining traditional concepts of beauty". If this is so, what is it about Asian models that have only now become attractive having never been previously considered beautiful? The "traditional" in this sense is firmly rooted in whiteness and everything that it implies; a distinct look deemed ideal by the very people who decided black models were not beautiful until the 1970s and Asian models have only now become beautiful. Lingering racism within the fashion industry is undeniable: Vogue's comment does not deter from the fact that it has never featured an Asian model on its covers in the history of its publication.
The current face of Estée Lauder, Liu Wen, is a perfect example of the rise of the Asian Model. The first East Asian model to appear in Model.com's top 5, Liu has also demanded attention by becoming the first Asian Victoria's Secret Angel, a group of racially diverse women unified by their collective desirability. Liu's allure is undeniable but it is worthwhile to consider whether she would have enjoyed the success she holds today had her fellow Chinese natives not become the financial pillar for the industry. The question we have to ask is this: has the new found appreciation for Asian beauty been an organic social progression or has it been bought by Asian expenditure? And if the latter rings true, isn't it a sad fact that the only way to validate a whole ethnicity's unique beauty is through that of financial reasons?
THE NEW BLACK
The industry's infamous chauvinism does not stop there as fashion's cruelly accurate motto of one day you're in, the next day you're out proved only too true during fashion week. Figures show that despite the positive increase of Asian models on the runways, there was a noticeable decrease in the number of black and Latino models on show. In the Vogue offices, could the words "Asian is the new black" possibly have been muttered? To think that there can only be a fixed amount of work allocated to 'ethnic models' is contemptible, and that is exactly what the fashion industry has done by hiding their unflinching bias behind a seemingly multicultural veneer. The fashion industry's newly adopted manifesto of faux-inclusivity has in reality created a stronger divide between models of ethnicities as the inclusion of Asian faces has meant the exclusion of black and Latino models. By raising the competition between not only the individual models themselves but also the ethnicities to which they belong, the industry's supposed inclusivity is undermined by the limitations imposed on ethnic models; limitations which do not apply to white models.
As exasperating as this development may be, the regression of black representation within the fashion industry is unlikely to be permanent. Through time and massive effort, black culture has been socially integrated into western culture and black beauty has been legitimized within society. Far eastern nations, however, have not had the benefit of the civil rights movement as experienced by the black community. This is to say that the black community is safely rooted in western society and any breach of that will be seen as a direct attack on the social institution, a security eastern nations lack. A distinct feeling of us and them still exists between east and west, with the east retaining its current hold on economic power through excessive consumption. But what will happen on that inevitable day when eastern consumption begins to drop? Will that mark the downfall of social progression for Asian ethnicities?
Whether the Asian trend will continue remains to be seen. It is understandable that fashions come and go and in fact it is a necessity within a consumer based industry, but when dealing with this latest trend for different ethnicities we must identify and correct what is a veritable social issue and not just dismiss it along with last season's remnants.
By David Yang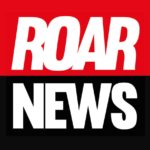 King's College London. Award-winning student newspaper, a platform to share your story, and a publication that holds entities accountable when no one else dares.