Roar releases George Clements' October Crossword. We'll reveal the answers next week in the first edition of our newsletter. Sign up here. 
There are two sets of answers to this grid: general knowledge (clues in italic) and cryptic (clues in non-italic).
You can submit any questions to George via email at [email protected] or DM him on Instagram @georgewclements.
October 2022 Crossword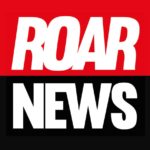 King's College London. Award-winning student newspaper, a platform to share your story, and a publication that holds entities accountable when no one else dares.