Unless you've been in a box for the past few months you will certainly have heard of the Fifty Shades of Grey trilogy that has captured the world's attention and taken housewives hostage. Experts say that a baby boom is imminent and a certain iconic adult shop has had at least a 78% increase in overall sales. Weird huh! So what does a raunchy book have to do with fashion? This season witnessed a plethora of leather, spikes, chokers and gothic hues used by designers such as Acne and Mark Fast at London Fashion Week A/W '12, not to mention the hoard of celebrities and spectators donning PVC cat suits and the like. Our culture seems to be fast demanding its leisure and pleasure with a side of sex, and fashion is not one to be left behind. The good news is that our high streets are bursting at the seams with pieces to accommodate the new 'fetish' trend and they won't break the bank! New to fashion BDSM? Don't worry, this style provides for both the Ana's and Christian's of the 21st Century. Colours such as plum and deep greens are a perfect way to stay on-trend without having to pick up the groceries in a corset and fishnets (of course this is optional), whilst adding a bit of lace to your lingerie or even a tank top is a subtle nod to the sensuous style. For those of you who love the creative side of fashion and want to tap into your inner-minx, studding is a great way to vamp up a simple piece or revive something that you had almost forgotten about in your wardrobe. If you have extra pennies in the bank then leather is a timeless way to add a kinky edge to an outfit, but for those who aren't as fortunate, items such as pleather shorts or a pair of knee-high boots are great key pieces for this look. Finally, for the submissive in a hurry, throw on a collar necklace or leather cuff and you are on your way. Phew.
The fluidity of the fetish trend speaks volumes as it transcends age/gender/size barriers and is extremely interpretable. This too applies to its literature counterpart and other mediums of popular culture that have embraced the craze which is steadily uniting the masses one whip at a time.
The point is, it appears that naughty is a good colour on everyone!
By Naomi Cregan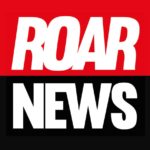 King's College London. Award-winning student newspaper, a platform to share your story, and a publication that holds entities accountable when no one else dares.