King's ranked 16th best university in the world after jumping up three places in QS league tables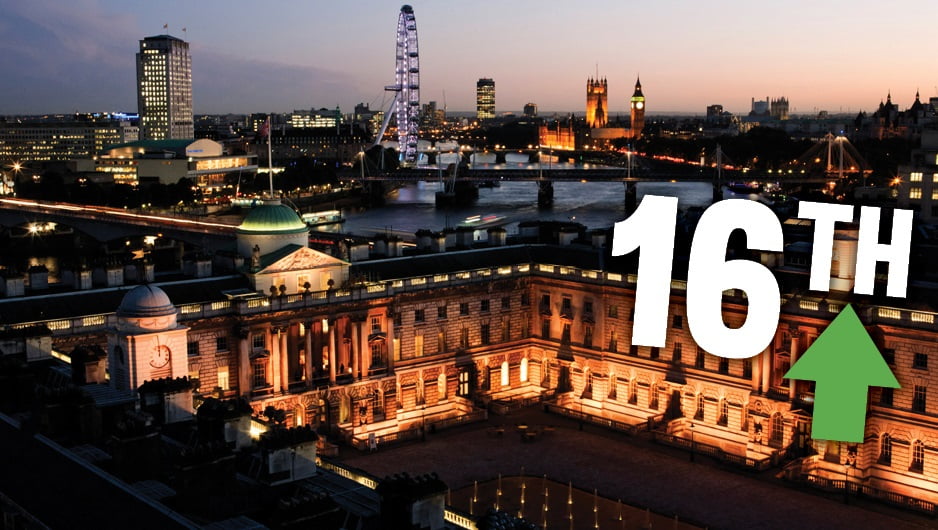 KING'S has been ranked as the 16th best university in the world after rising from 19th in the QS league tables.
The rise for the third consecutive year now places King's as the 5th best UK University, overtaking the University of Edinburgh. The only home universities now coming in higher than King's are Oxford, Cambridge, UCL and Imperial College London.
London's Mayor Boris Johnson described London as "the education capital of the world" and added: "Nowhere else will you find such a critical mass of top universities within just a few miles of each other, all providing an excellent education and producing graduates who go on to be leaders in their fields."
King's has risen from 97th to 16th in the ten years since the QS rankings began.
KCL Principal Ed Byrne said he was "delighted", adding: "These latest rankings reflect our growing reputation across the globe for world-class teaching and cutting-edge research."
King's' overall score on the rankings increase from 90.9 to 92.9. This was helped by improvements in the university's score in 5 out of the 6 weighted categories which included academic reputation, employer reputation, faculty student ratio, international faculty ratio, international student ratio and citations per faculty.
The university's score fell by only 0.2% points in the perceived employer review category.
The QS world rankings have traditionally been most favourable to King's, with the other two renowned international rankings, Times Higher Education Guide and the Shanghai Ranking, putting King's at 38th and 59th respectively.
The news will be welcomed by the university after a tough year in the domestic rankings in which King's saw it's rank fall in both the Guardian's and Complete University Guide's rankings to 28th and 40th in the country respectively.
The huge difference between international and domestic scores is due to different ranking methodologies, with domestic rankings favouring student satisfaction scores, in which King's is one of the worse in the country.
The next international ranking out is the Times Higher Education World University Rankings which is due to be released on the 1st October.
Breakdown of overall scores: UP (90.9 to 92.9)
Academic Reputation: UP (94.6 to 95.5)
Employer Reputation: DOWN (93.7 to 93.5)
Faculty Student: UP (89.9 to 90.3)
International Faculty: UP (93.9 to 94)
International Students: UP (96.6 to 98.1)
Citations Per Faculty: UP (79.3 to 87.3)
Correction: An earlier version of this article said that King's was 67th in the Shanghai ranking.