Hosting its first residents in the 2021/22 academic year, Urbanest City – Vine Street is the most expensive student accommodation offered by King's College London (KCL) to date. It joins Moonraker Point as one of the two most expensive student halls in the country.
Located between Aldgate and Tower Hill, Urbanest City promises a "premium residential experience" in an "executive grade residence" just over a mile from KCL's Guy's Campus. The accommodation features 1/2 Twin rooms divided by retractable doors – a room type atypical for King's Residences – alongside non-Ensuite, Ensuite, and Studio rooms. King's students will be housed in flats exclusive to the university, with other flats in the building occupied by students renting from Urbanest directly.
Moonraker Point, a residence run in partnership with Unite Students, was previously the most expensive accommodation offered by the university. While Urbanest City's 1/2 Twin and non-Ensuite rooms are less expensive than Moonraker's base offering, ranging from £230-£290 per week, Urbanest's Ensuite room matches the price of an Ensuite at Moonraker, costing residents £335 a week. Despite the identical price, Ensuite rooms at Urbanest City are approximately one square metre larger than their Moonraker Point counterparts.
Urbanest City overtakes Moonraker Point when it comes to Studio prices. Though a 23-square-metre studio at Moonraker Point will run its tenant £415 per week, the 21-square-metre studio offered at Urbanest City comes in at £465 per week; a record-breaker for King's Accommodations. The Urbanest website indicates that each room type is more expensive for non-King's students to rent, with Studio rooms starting at £459 weekly.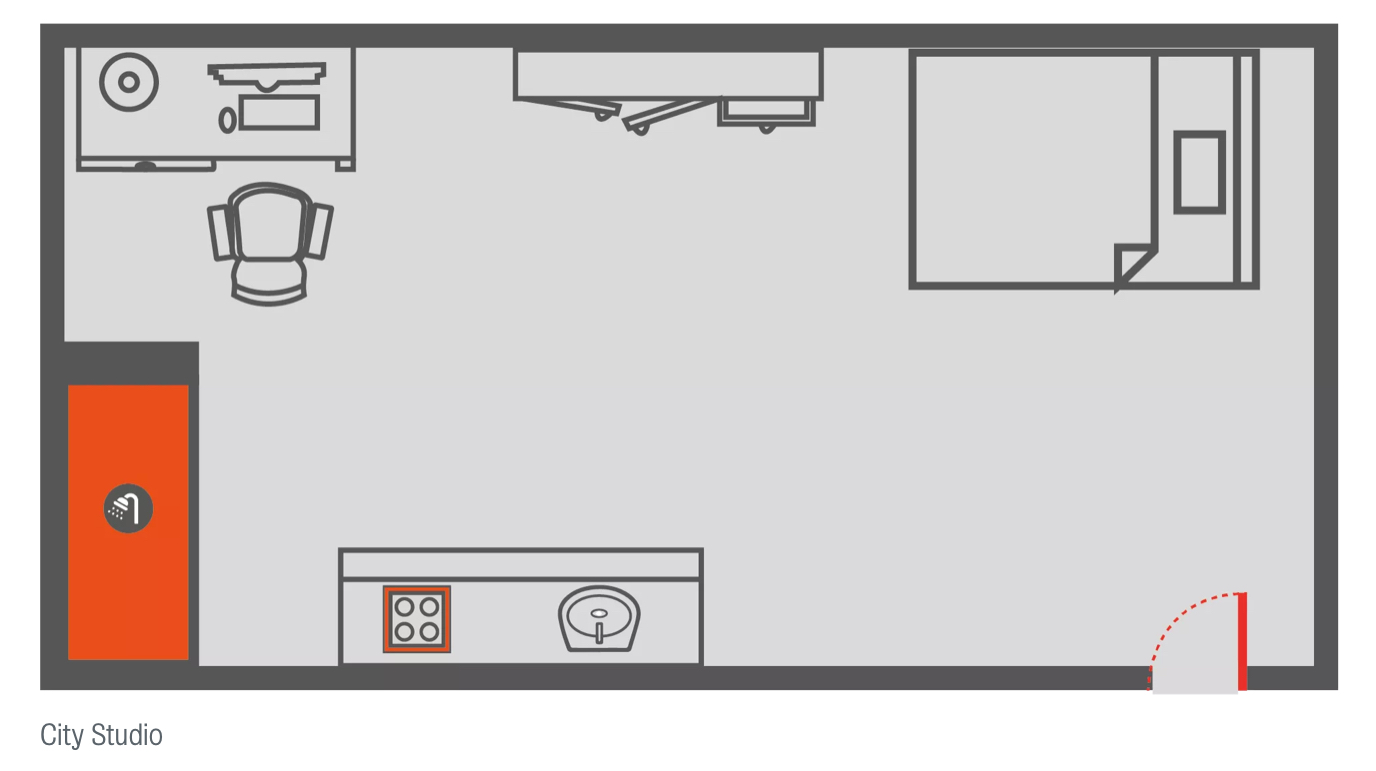 Despite Urbanest City's higher cost, the residence offers newer, more up-to-date facilities than its rival in Southwark. Rooms come equipped with underfloor heating and "luxury shower rooms", with brand-new communal and study spaces. King's residents will receive complementary peak-time memberships to the gym facilities at Strand Campus, as well as access to free bicycles for travel across London. In contrast, Moonraker Point has been recently criticised for its dated rooms and unaddressed maintenance issues. Weekly ensuite prices at the latter residence have increased by at least £6 since early 2020, when rooms were available from £329.
A Tab list of the most expensive university halls across the UK, compiled in 2020, placed Moonraker Point in first place. Provided the prices of residences offered by other universities have remained constant, Urbanest City surpasses Moonraker Point as the most costly university-associated student hall in the country.
The King's Residences team has faced repeated scrutiny in recent years following scandals and student complaints. A fire safety concern identified in late 2019 at Champion Hill caused King's to move 500-600 residents to a hotel in Paddington, providing them with a daily £15 food stipend due to an absence of cooking facilities. At the time, Roar estimated this operation to cost the university an approximate total of £1.5m. An update to the King's Residences portal in May 2020, described as "extremely user-friendly", double-booked numerous students' rooms and forced others to continually refresh the site, competing over available options.
Editor-in-Chief of Roar News. Classics with English BA student. Perpetually caffeinated.