Roar Writer Karen Ng interviews Jonathan Javier, CEO and Founder of Wonsulting, a start-up dedicated to helping underdogs carve out their own successful career paths. Javier offers insightful advice for students and professionals alike, on the topics of networking and career building.
Roar: Interesting! Linking back to the services you mentioned before, can you discuss the role of LinkedIn in building a career today? More and more people are joining.
Jonathan: So, the LinkedIn services – what we do is teach people how to get into their dream job and just building digital presence through LinkedIn. You want me to talk a little about LinkedIn?
R: Sure. From your point of view, your experience.
J: For all my roles in Snapchat, Google and Cisco, I never applied to any of them. I just used LinkedIn. So, to get into Snapchat, I used LinkedIn Message, which is what I teach people – how to slide in the DMs. I used LinkedIn Content to get into Google, and then LinkedIn Personal Branding – which is optimising your profile – for Cisco. Why I did that, is because I just wanted to see the strategies work. And they work.
The thing is, about LinkedIn, what I teach, it's different from everybody else, because it takes less than 30 seconds to do. Everything that I teach, it's in regard to finding hiring managers, building digital presence, building content. That's why people love it. Because a job search should not take forty hours a week. It should take an hour a day or something. It should not be stressful.
But the thing is the system will tell you, like I said before, go apply to a hundred jobs. For example, have you applied to hundreds of jobs? Maybe you have. How many have you heard responses back from? Why would I put my eggs in that basket if I'm only getting a 1% chance, when I could put them into LinkedIn and get a 50% chance without as much effort? That is exactly what I try to teach, because the thing is: if you put your eggs into the right baskets, it can ultimately flourish into more eggs. And those eggs will be given to other people, and they will crack open, and inside, is something amazing. Which is obviously a job. [laughs]
R: Not a chicken! Can you talk about the workshops you've led? I saw a lot of intriguing topics listed on the Wonsulting website.
J: I love workshops. They're my favourite thing. Before the pandemic…Actually, it's pretty crazy. At 23 – two years ago, not too long ago – I did two talks at Google, I spoke at LinkedIn's Strategy Operations Offsite twice. I've spoken at Lyft, all these different places, and I've even travelled to Jordan to be the youngest speaker at the MENA ICT Forum, which is one of the biggest IT forums. And then I was one the featured speakers for Cisco. I'm not just saying that to show off, but I'm telling you, why I'm sharing all of this, is guess how I got all those.
R: LinkedIn.
J: Exactly, I'm telling you, I don't do any reach-outs for these talks. LinkedIn is very powerful. The thing is, what I tell people all the time: it'll come organically to you, they'll be like, "Can you do this workshop for me?" and that's why I love doing workshops, because the students are very impacted by it. No matter what, if there are ten people, if there are five hundred people, as long as one person is able to get a job from that, then that's what's extremely important.
So, this week, I have about five workshops. We partnered with different companies – this week we partnered with Deloitte, EnOcean, and the TED speaker I'm speaking with tomorrow named Julian Treasure. We're doing a TED style talk with him. But I think I've done over 135 [workshops] now, in over two years, which is crazy. I just love public speaking. Before, I didn't love it, but now I do because I love the energy other people give me.
R: Can you introduce the Wonsulting Project 2020 to our readers?
J: It's basically for those who got their offers rescinded, who don't have internships for the summer. It's for them to create their own project. Because what's happening in the summer – it's not all about compensation. It's about getting those three bullets on your resumé, because if you don't have those three bullets, then they're going to be like, "Well, what did you do in the summer?" So, what we did was we gave 4500 people projects. 4500 people signed up in a week. The motivation behind this was a lot of different factors, but what my motivation was, that my project is exactly how I got to Snapchat.
I made my own project in class, which was directly tailored to Snapchat. It used geo-location technology. I went to the interview – I got the interview because I reached out on LinkedIn – I went to the final interview, I printed out the project, I put it into a yellow folder because Snapchat is yellow, put in my business cards, put in my resumé. Went to the final interview in person, did the case study. It went extremely well, and it was exactly like the project I did. Two hiring managers were like, "You did really well on this case study! How did you do so well?"
I kid you not, I literally went under my chair – I had my yellow folder down there – I put it on the desk and I told them, "I've done your whole project for my class utilising geo-location technology for my app called Band." They looked at each other, they smiled, and thirty minutes later I got the offer. The quickest offer they've ever given at Snapchat. I hope that replicates the same success for me for thousands of other people. And we've already seen it.
Last but not least, we partner with different companies. We partner with 20 companies! Google, Facebook, Lyft, Microsoft, Intel. All of them have been presenting every week to these students to recruit them. So, we're bridging the gap between the two, we're bringing the companies to them.
R: And is the Wonsulting Project still ongoing?
J: Yes, it's until next month. We actually just gave away micro-grants, which is really amazing. It ends in mid-September, but then we're going to have a little summit.
R: Can people still apply to join?
J: Oh, yeah. Honestly, it's a rolling [project], as long as they submit their projects before.
R: Sure. That's great! Lastly, can you talk about the path towards starting Wonsulting – a start-up – for people who might be interested in doing the same?
J: So, students, whoever's listening: it's really hard. You just have to start it. [laughs] I'm serious. You just have to start it. Especially during these times, during Covid-19, it's a perfect time to start. Because if you fail, it's fine. You can utilise that as an experience on your resumé. Just say that you started a company – if it didn't work out, it didn't work out. The thing is, student number two: if you start a business right now, a lot of people are going to be supporting it. Especially if it's effective during Covid-19. Find a niche market. I always hear podcasts say this. How you start your own company and be successful at it, is – you could take a route like me.
The reason I worked at Snapchat, Google and Cisco is, like I told you before, to prove to people that I could work there. But it's actually, two, in every position I went to – Snapchat, Product Operations – I communicate with users. I do that directly at Wonsulting. Through Google, I worked on the Ads team. I haven't done Ads yet, but I know all about ads. And Cisco, I built communities, and speakers' series. Exactly what I do for Wonsulting. Why I share this is because, why would you reinvent the wheel? When you have billion-dollar companies who are already doing it right, why not just take the processes and learn from it, as long as it's not proprietary. And put it into your own company. Of course, it will be successful.
That is why Wonsulting has been successful. Because I took those processes and put them in Wonsulting, and then I thought of my own too. So, for those who are trying to start a company, just do it. Number two, have a support system that supports you. If someone says you can't do it, and your company is not good, look at them, and be like, "Where's your company?" It's nowhere. That's the answer. They probably have not made a company themselves. Making a company takes hard grit and hard work, but the thing is, nothing comes easy. That's why you should always start on it, because that makes you grow as a person, and develop into a winner at the end of the day.
R: That's a good note to end on. Thank you for doing this interview!
J: Thank you, that was fun!
Read the first part of this interview here. If you are interested in joining the Wonsulting Project 2020, please visit Wonsulting's website for further details.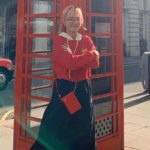 Karen is a journalist based in Hong Kong and London. She is a third year Liberal Arts student at King's College London, majoring in English and studying Politics, Philosophy, Digital Culture, Classics, and French. She is also a writer, poet, photographer and musician.