With the recent outbreak of the novel virus, many people have used it as an opportunity to discriminate against Chinese people and culture. Roar guest writer Emma Yuan has a strong connection to Wuhan and describes the racism underlying internet falsehoods about the disease.
As the coronavirus spreads, so does racism. Initial false news reports which claimed that the virus came from eating bat soup were only effective and believable because it appealed to a racist picture of the Chinese as a slovenly, uneducated, disease-carrying mass.
Racism against Chinese is not as novel as COVID-19; 20th-century political discourse of the so-called "yellow peril" targeted East Asians and portrayed us as a threat to Western society. We were presented as opium addicts, spreaders of syphilis and typhoid, and it was implied that we would build slum communities of crime and vice and that we lived off of eating vermin to provide cheap labour in order to compete with white workers. The propaganda was widely distributed and state-sanctioned in the US and the UK. However, a lot of the Chinese immigrants who had these claims directed towards them only came to the West as indentured labourers. When Western social media users say people deserve the coronavirus because of their "filthy habits", it is thoroughly dehumanising, and part of the upkeep of a far-stretching tradition of anti-Chinese racism.
The coverage of this outbreak in the West merely lifts the lid on old racist imaginings of East Asia. This is particularly disturbing, considering we are a minority group with hardly any representation in politics, in the media or in the education sector in the UK. Within the first week of quarantine in Hubei, I saw reports of how dangerous this undercurrent of racist thought could become. All of a sudden, people did not want to visit Chinatown in London or sit next to individuals they find Chinese-looking on the bus. 
There are reports of East Asian women being attacked for wearing face masks. Even more harrowing is the story of an Australian man who died from cardiac arrest in Chinatown in Sydney. Bystanders were not willing to perform CPR as instructed because they didn't want to touch someone who they perceived as contaminated with the virus. Even in the UK, East Asian students have been subject to harassment and violence at major universities.
This is a pandemic, this is an issue of economic and diplomatic concern, this is a global health crisis. However, what a lot of authorities fail to note is that this is also a humanitarian crisis. In Hubei, medical staff are overworked and vital supplies are running out. An estimated 1700 healthcare workers have fallen ill themselves. And yet there is hardly any emphasis on international solidarity with the ordinary workers of the province who are suffering the most under this outbreak. Authorities should emphasise that outbreaks of novel illnesses have many factors other than the actions of ordinary people – it is a far more complex issue, closely linked to climate collapse and the destruction of ancient ecosystems.
Climate change, capitalism and habitat destruction are causing animals that would have never lived alongside one another in the wild to come into close contact, thus increasing the likelihood of zoonotic, or interspecies, disease transmission. We appreciate that animals farmed industrially in close quarters need additional medical care, including the use of antibiotics, however, we fail to appreciate how the same risk of diseases occurs in wild populations. Moreover, overcrowding and poor sanitation in major cities allow diseases to spread rapidly. None of this has anything to do with patient zero allegedly eating bat soup.
The government and media need to inform the public with correct information, which includes pushing back against racist falsehoods. Otherwise, people will continue to see the issue framed in racist tropes with non-western people somehow causing global health crises through so-called "primitive" or "uncivilised" lifestyles while modern, western medicine and governments come to the rescue.
Additionally, the media needs to take hate crimes seriously. I notice how publications put the words 'discrimination', 'hate crime' and 'racism' in inverted commas when covering this rise in violence against Chinese, South East and East Asian people (it is sad enough that I have to say Chinese, South East and East Asian because that old racist adage that "all Asians look the same" is being used here as justification to target a greater number of people of colour). It is unacceptable and I am saddened but not surprised that this is not taken seriously. 
I urge everyone not to be an apologist for other people's hatred and intolerance and be an active bystander instead. Discriminating based on someone's ethnicity is a crime.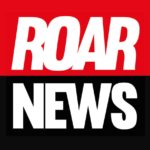 King's College London. Award-winning student newspaper, a platform to share your story, and a publication that holds entities accountable when no one else dares.