The 2020 London Varsity Series is fast approaching and in anticipation of a special one-off Varsity edition of Roar News, we'll be publishing our previews online to get you ready for what promises to be an exciting Varsity.
Men's Basketball
Joe Booth
Despite losing a large bulk of their first team last year, KCL men's basketball have recruited a talented cohort of freshers who have embraced the challenge and are currently dominating the LUSL. New exchange students Ben and Raymond have particularly stepped up to the plate; since their arrival to King's the men in red have yet to be defeated. Having reached the quarter finals in both the BUCS and LUSL cups, KCLMB are as hungry as ever for success. A contest with UCL is bound to be ultra-physical and hard-fought for both teams. They caught us on a bad day last March as we had dismantled them with ease earlier in the season and only lost away by a game-winner. This year, however, fortunes are set to be reversed.
Help paint the town red this year by supporting King's in Men's Basketball at UEL Sportsdock from 10am on Sunday the 8th of March.
This event will be broadcasted LIVE by Roar News
Women's Basketball
Joe Booth
Spirits are high in the KCLWB camp in anticipation of their upcoming varsity fixture. After narrowly missing out on the W last year, coach Henry and co are quietly confident that this year round things will be different. With the perfect blend of fresh-faced talent and experienced veterans, KCLWB are a force to be reckoned with. From board guzzling Cornelia to bucket getter Parry, this squad is more than ready. Earlier setbacks in the season have since been forgotten as KCLWB have mounted a fearsome run of form, picking up dubs like they're going out of fashion. This matchup is set to be a cracker and not one to be missed.
Help paint the town red this year by supporting King's in Women's Basketball at UEL Sportsdock from 12:30pm on Sunday the 8th of March.
This event will be broadcasted LIVE by Roar News
Baseball
Akshat Chandel
After a thrilling game in 2019 with twists and turns galore, baseball varsity is back. KCL baseball club ,now rebranded as the Virginia Wolves, are looking for revenge after a narrow 18-16 defeat. This year the Virginia Wolves are strengthened with talented new recruits and countless hours on the training ground under the guidance of experienced coaches Kevin Chuang and Moon-Soo-Kim(Of course a special mention for Eric Hoang and Alessandro Rugierro and the moral support they provide). The team have most of their league fixtures still to play, but in November they comprehensively routed UCL 20-9. With powerful hitters such as Dhruv Gandotra, coach Kevin himself on the mound and with an efficient infield featuring the likes of Dakota Gorder and Kyohei Hayano, the Virginia Wolves are well poised to win their first Varsity Game. Society president Scott Mclean had this to say 'I think the game against UCL is going to be the toughest game we play all year. We may have beaten them in our first league match but I know that they have a lot more to bring in Varsity. I have no doubt that the two best teams in London will be playing each other, but I also know that we'll come out on top.'
Help paint the town red this year by supporting King's in Baseball at the London Marathon Community Stadium from 1pm on Sunday the 8th of March.
Women's Volleyball
Louis Jacques
2019/20 has been a tough year so far for our ladies in red, who have struggled for consistency and wins across competitions despite good showings throughout the year. They are 2-4 in the BUCS South-Eastern Tier 1 going into Varsity, having handed defeats to Sussex twice and landing on the receiving end of 3-0 losses to UCL twice already. However, their fate is far from decided, as two cancelled fixtures in February have offered the team time to train and regroup and regain some of the magic from last year's ten-win season (including an important point at Varsity) – demonstrated in a very tight loss to City which could have swung either way. With much to prove, this Sunday fixture could prove a statement of intent for the rest of the week.
Help paint the town red this year by supporting King's in Women's Volleyball at UEL Sportsdock from 3pm on Sunday the 8th of March.
Men's Volleyball
Sunil Thakur
KCLMVC performed well throughout the season and are currently second place in the division standings, UCL being the first. Having had some setbacks within the team after the tournament, they have been trying to regain footing and focusing on bringing their A-game for Varsity. The president of the club thinks that the team has a lot of individual talent and that the biggest barrier in front of them is their mental game and chemistry. Given all the access they now have to physical training and game footage, they believe their efforts in the following weeks will determine the result of the match.
Help paint the town red this year by supporting King's in Men's Volleyball at UEL Sportsdock from 5:30pm on Sunday the 8th of March.
Badminton
Navneet Ramloll
Make a racket for the rackets! After unfortunately suffering from a heavy injury toll during the last edition, KCL Badminton Society will be looking to perform well against the opposition and (obviously) UCL in particular. The psychological advantage will be on KCL's side, having beaten UCL twice in the mixed doubles' categories this year and leading them onto the semis of the mixed doubles Cup! KCLBS has been doing great in their BUCS leagues this year, with the women's team even on the verge of promotion to the premier league, so a Varsity win would be paramount to a successful season.
Help paint the town red this year by supporting King's in Badminton at the Salmon Youth Centre from 4pm on Sunday the 8th of March.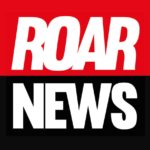 King's College London. Award-winning student newspaper, a platform to share your story, and a publication that holds entities accountable when no one else dares.