The 2020 London Varsity Series is fast approaching and in anticipation of a special one-off Varsity edition of Roar News, we'll be publishing our previews online to get you ready for what promises to be an exciting Varsity.
Squash
Bogdan Pietrosanu
The squash team will be feeling very confident heading into Varsity this year. Last season saw the men's first team not just retain their place in the south eastern first tier, winning the LUSL league, but the women's team also place second in the LUSL cup. Crucially, they beat UCL at Varsity. This season, despite losing some of their best players, the men's team are on course to stay in the south eastern first tier and regain their LUSL league title. All eyes will be on the captains of the men's and women's teams, Gabriel Nilsen and Yemaya Phillips-Smith, as they look to earn another victory at Varsity.
Help paint the town red this year by supporting King's in Squash at the Coolhurst Tennis & Squash Club from 1pm on Monday the 9th of March.
Table Tennis
Joe Booth
The 2019/20 season has been one of the best to date for King's Table Tennis. In the BUCS Individual Championships, they have achieved outstanding results in the Singles event having most players reach the knock-out stages and even appearances in the quarter-finals in 2 categories. In their BUCS league, the women's team are topping their respective league in the premier division and are preparing for the BUCS Finals while the men's team are performing consistently and are working towards a promotion to the Premier league. KCLTTC are confident in securing a victory in Varsity this year. With remarkably talented newcomers on the team and a greater diversity of playing styles, we are anticipating spectacular rallies and a strong win.
Help paint the town red this year by supporting King's in Table Tennis at Fusion Table Tennis Club from 4pm on Monday the 9th of March.
Taekwondo
Louis Jacques
Following an inaugural Varsity win over the uptown fiends last year, KCL Taekwondo will return to Somers Town Community Centre for nothing less than a win to bring back for the Strand faithful. Already successful at their November BUCS outing, where they scooped up three Gold medals, one Silver and one Bronze, crunch time is approaching – with nationals and Varsity coming in short succession. Our fighters aren't daunted though, but inspired by the possibility of bringing home Varsity gold for the second year running – especially after promising results against UCL athletes across the board so far this year.
Help paint the town red this year by supporting King's in Taekwondo at Somers Town Community Centre from 7pm on Monday the 9th of March.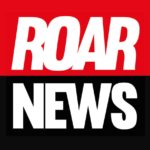 King's College London. Award-winning student newspaper, a platform to share your story, and a publication that holds entities accountable when no one else dares.