Article by Phoenix Kayler
Beginner Division
The first division kicked off with a classical Indian style dance to "Lovely" by UCL. She hit all the top difficulty legal moves including #pdlayout, #pdcrucifix. Her creativity score was boosted by her playing a violin as an intro and an outro, winning the gold medal! The first KCL beginner competed with an exotic routine, scoring slightly lower on difficulty, but higher on performance quality. The second UCL competitor scored averagely across the board, with a contemporary routine to "Piece of Your Heart". The final D1-2 competitor did a comedic routine to "Barbie Girl" leaving the audience in fits of laughter. Her routine included #pdbabysnake, #pdlayout, and other high-level tricks, taking the silver medal.
Intermediate Division
KCL began the D3-4 competition with a slow contemporary routine by one of the men competing today. He hit #pdbutterfly, #pdfallenstar, #pdiguana. He placed 2nd. There was potential for a deduction for sliding out of one trick. The following competitor did a slow romantic routine, and included #pdhelloboys, #pdbowandarrow, and #pdlayback. There may be a deduction in execution points for missing an invert. The second KCL competitor did a comedic/exotic routine to "I'm a Good Girl" from the Burlesque soundtrack. She hit #pdsuperman, the only #pdextended butterfly of this division, but fumbled a spin down out of her handstand. However, she was still able to take 1st place in D3-4.
Advanced Division
UCL begins with a contemporary routine to "My Immortal". The competitor hits a #pdcorkscrew, misses her #pdreversegrab, and hits a #pdironpencil, she takes 2nd place. The first KCL competitor hits a #pdbondagesplit, #pdpoisson, a very stable handspring slightly off the music, and a creative transition from a shoulder-stand to #pdsneakyv. The second UCL competitor had a nice #pdbrassbridge, #pdremisit, #pdayesha. The final KCL competitor cleaned up the stage for execution and difficulty, with a ballet-afro-drum beat, taking home 1st.
Group
Both universities admitted groups of triples. UCL had higher audience engagement, but KCL had higher level difficulty, and musicality, taking home 1st place.
Freestyle
The coin flip gave UCL first song style choice. UCL chose exotic, and KCL chose second with lyrical. They had 5 minutes to listen to the songs are make what little preparations they could. UCL took 1st place!
KCL WINS OVERALL 920 to 818.5.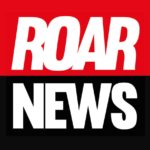 King's College London. Award-winning student newspaper, a platform to share your story, and a publication that holds entities accountable when no one else dares.