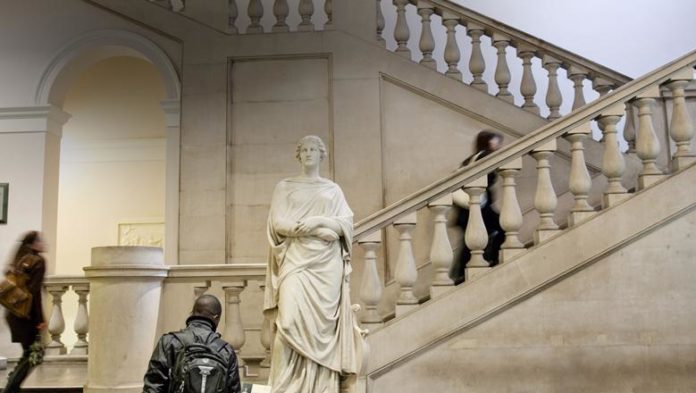 In a recent post to the KCL News Centre, Principal Ed Byre and Vice-Principal Nicola Phillips outlined the university's plan to reinstate on-campus teaching in September.
The post confirmed news revealed in an email sent to teachers last month, describing a mix of campus-based and online teaching for KCL students. King's begins by assuring readers that "we have shaped our plans to consider anticipated safe-distancing and any international travel restrictions. With the health and wellbeing of our community of students and staff our absolute priority, our campus will be open with safety measures in place – informed by our leading researchers and academics and based on the latest UK Government guidance."
According to the document, smaller activities such as seminars, tutorials, and select laboratory sessions will take place on-campus, with larger activities and classes such as lectures being held online to ensure the safety of students and staff. Plans to enhance the cleaning of facilities were also mentioned.
KCL leadership also confirmed that, where possible, the university will continue to support full online learning for those students unable to return to London at the start of the academic year. Faculties are currently in the process of crafting individual arrangements for the students, and "will be in touch with returning and new students with more information as detailed and specific arrangements for each program are put in place."
In a statement closing the post, KCL President Ed Byrne stated: "We are developing a flexible approach for the start of the new academic year – one that prioritises the safety and wellbeing of our community of students and staff, offering a combination of on-campus teaching, where safely possible, with online delivery where we need to. We are a global community committed to providing our students with an excellent learning and an enriching university experience, wherever they are in the world and whatever their circumstances."
Vice-President Nicola Phillips added: "Regular engagement and discussion with our expert teaching and academic staff, with individual support, is important for all our students and this will continue to be at the heart of our educational provision however teaching is delivered. We also recognise that choosing to study at King's is about much more than being in the classroom and we will be sharing more details about our plans in the coming weeks."
We understand that this is a pressing topic for all members of the King's community. Roar will continue to update you as the situation develops.
Comment Editor for Roar News. Classics with English BA student. Habitual procrastinator.