Roar Writer Karen Ng on the recent scandal surrounding Bon Appétit in the wake of the recent surge in Black Lives Matter protests.
Let's talk food politics. Outrage sparked recently regarding Bon Appétit, the popular food magazine arguably most famous for its YouTube channel. Its cast has a large following online, and some of its most popular videos belong to series like Gourmet Makes and It's Alive with Brad. While further news will likely continue to unravel over the coming days, let's try to recount events chronologically, and in turn examine the themes of racism, sexism, and homophobia present in the Bon Appétit and Condé Nast ecosystems.
Calls for the (now former) Editor-in-Chief to resign over problematic behaviour
Rapoport claims that Puerto Rican, Mexican, Indian and Persian food are not "right now" enough for Bon Appétit's readers. He implies non-white food stories aren't worth covering, and that conversely, the many white stories Bon Appétit features are comparatively more important. This revealing conversation has prompted heavy criticism of Bon Appétit's white-centric approach to food media.
when i asked "why have we shot food all around the world, but haven't touched the entire continent of Africa?", their response: "oh you know, the recipes get tricky, and readers probably wouldn't want to make the food".

— Alex Lau (@iamnotalexlau) June 8, 2020
Rapoport further fueled anger with a resurfaced photo perpetuating racially insensitive Puerto Rican stereotypes in "brownface", though Rapoport maintains otherwise. This is not the first time he has been called out for problematic behaviour: in one video, he mistakes Priya Krishna (Contributing Writer) for Sohla El-Waylly (Assistant Editor), and in another, he mocks Brad Leone (Test Kitchen Video Host).
I do not know why Adam Rapoport simply doesn't write about Puerto Rican food for @bonappetit himself!!! https://t.co/rW0k5tjMoS pic.twitter.com/odZnFLz2gd

— UNIONIZE CONDE, FAST (@tammieetc) June 8, 2020
Ryan Walker-Hartshorn (Rapoport's assistant prior to his resignation) also shared she had asked Rapoport for a raise, having received the same $35,500 salary throughout her two years as his assistant. Rapoport's response – shared by Walker-Hartshorn – reads as dismissive and insensitive.
$35k to get treated like this! Absolutely appalling. Look forward to the day when every publication has won a strong union contract, including JUST CAUSE with no exceptions https://t.co/eNFKnvrvvm pic.twitter.com/cLi7lN2ek9

— Annie Shields (@anastasiakeeley) June 10, 2020
Sohla El-Waylly (Assistant Editor and a popular member of the YouTube channel) speaks out against the company's extensive racial inequalities
Her $50,000 salary is despite 15+ years of industry experience as a former restaurateur with jobs in Michelin starred restaurants. Though many viewers have expressed hope that El-Waylly will host her own show, there is currently only one non-white series host, though El-Waylly often assists in series. She also addressed tokenism and revealed only white staff are compensated for YouTube work – something confirmed by a number of colleagues, who have promised not to work on videos until compensation has been issued.
Sohla El-Waylly, one of the most creative chefs @bonappetit, on the culture of magazine: "currently only white editors are paid for their video appearances" pic.twitter.com/xOshSFt9l3

— Caitlin Yilek (@hausofcait) June 8, 2020
Reactions to this support are divided between praise and criticism of performative solidarity. Indeed, it is impossible to know anyone's personal stance entirely. Yet it is also true that empty words don't do much more than echo other voices. If people are fighting for genuine change, allies should amplify their voices and demand specific reform instead of promising general change.
Calls for the resignation of a Condé Nast executive
Resurfaced Tweets by Matt Duckor (a key figure at Bon Appétit and the now-resigned Head of Programming at Condé Nast) demonstrate his apparent homophobia and racism. 
diversity is just a joke to @mattduckor and leadership at @bonappetit and @CondeNast Matt must step down from his leadership roles to ensure BIPOC at the Bon Appetit Test Kitchen are paid for their work and so real diversity can happen at Condé. https://t.co/PmxBemNsgu pic.twitter.com/MEPCECzWhh

— noah (@noahadamz) June 9, 2020
As in Rapoport's case, it is rational to question if views expressed by someone years ago are still reflective of their views today. Rather than make that the focus, however, it is important to recognise both discriminatory behaviour they may have exhibited within the workplace, as well as the power of personal views to generate targeted, though often unintentional, microaggressions.
Alyse Whitney (a former Associate Editor) also disclosed that Duckor disregarded her appeal for more racial diversity in videos. At this point, an increasingly definitive image of BA leadership can be recognised: one that avoids real inclusivity and commits instead to tokenism, and one that does not take racial injustices seriously enough.
there are stories that didn't make it into this piece, like when i submitted myself for a video opp to matt duckor, citing my experience and how it would be good to have more diversity onscreen. he ignored me on email, then when pressed in person, he said, "well, we have priya."

— Alyse Whitney (@AlyseWhitney) June 10, 2020
Additional criticism of Bon Appétit chefs and editors supports this view. Amanda Shapiro and Andy Baraghani, both senior editors, have been accused of abusing their power based on personal views. An email sent by Carla Lalli Music, Food Editor at Large, to specific staff has been widely criticised in the context of a racially unequal work environment that features pay inequality and preferential treatment. Alex Delany, Drinks Editor, has had old social media posts resurface, revealing sexist and racist views, usage of a homophobic slur, and an image of a cake featuring the Confederate Flag.
These comments are not ok… pic.twitter.com/Ukq2TtTszZ

— Jon (@J_Botwin) June 10, 2020
It's true that cancel culture appears to create the opportunity for smear tactics, but where should we draw the line between such cases and those involving real harm as the result of intolerant perspectives? Moreover, if we rationalise that one problematic instance is not as awful as another, the standard for conduct "bad enough" to warrant action becomes increasingly unclear. How we should hold people accountable is certainly up for debate. Resignation removes toxic people in power, but it doesn't directly improve the system in the long term. Apologies are helpful only if they are coupled with a commitment to active reform.
Delany and Carla Lalli Music have since apologised. Undoubtedly, people can change and grow, but it is tricky to determine if such change is genuine. Perhaps the best way to atone for past behaviour is to actively enact change even before you are called out. Both Delany and Lalli Music amplified the Black Lives Matter movement in the weeks leading up to the scandals – at the very least, it's evident they seem to have changed, and have used their platforms for justice.
As events continue to unfold, and more instances of questionable behaviour are exposed, the main message we should take away is this: food is political. This must be acknowledged and taken into account. All of these scandals at Bon Appétit are symptomatic of much wider problems in the food industry. People of colour – chefs, writers, editors, photographers, producers, and more – are not being compensated equally for their work, and are often subject to microaggressions in the workplace. Empty promises to strive for change do not suffice. All of these examples of tokenism, stereotyping, and targeting necessitate real action. Companies must commit to an inclusive and non-discriminatory future by replacing toxic leadership and paying BIPOC staff the same amount as white staff for the same work.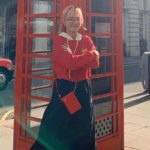 Karen is a journalist based in Hong Kong and London. She is a third year Liberal Arts student at King's College London, majoring in English and studying Politics, Philosophy, Digital Culture, Classics, French, history and anthropology. She is also a writer, poet, photographer and musician.