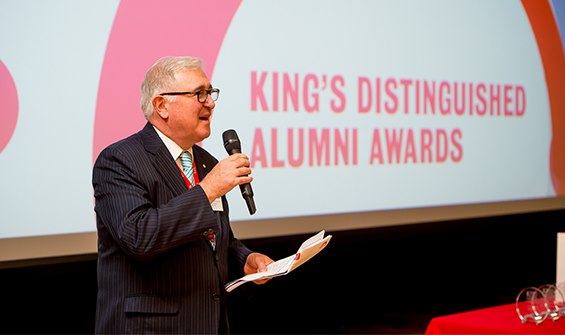 Staff writer Louis Jacques argues that A&H Departments' revised safety net policy has betrayed students, failing to stop COVID-19 from harming their studies.
Let me cut to the chase on this. No matter how good the intentions were of the departments who chose to change their safety net policy, they screwed up. They went behind their own students' backs after giving them a false sense of security during exam season, and then stabbed them where it hurts.
I will admit that I'm dramatising this a bit, but the sentiment is the same. On 04/03/20, well before the start of this year's main exam period and before many coursework deadlines, the College promised all students that the definitive 'safety net' policy all non-first year students would receive would be an average of their marks that year up until 15/03/20. No 'subject to further review' or 'pending departmental approval'. This was it.
The only leeway they opened the door for was in saying that this safety net would be calculated 'where these [grades] can be considered sufficient to give a reasonable indication of prior performance'. Ok cool, maybe this means they would account for formative assessments if needed?
Unfortunately, this was far from the truth. The truth is that 10 departments within the faculty of Arts and Humanities (to name and shame: Classics, Comparative Literature, English, Film Studies, History – including combined honours joint with Modern Languages -, Liberal Arts, Music, Philosophy, Theology and Religious Studies) have decided that students' grades from last year are a better indicator of their performance up until Covid-19 than their assessments this year. Let that sink in for a second.
Not only does this mean that, for third and fourth-year students, modules from last year are more relevant to representing their performance in current modules than… well, their current modules, but for second-year students, the trajectory of their grades is being calculated on the basis of their first year at university.
For me, it means that three exams and four essays across four fixed modules I had little to no choice in, during my first year at university (when I didn't even know what footnoting was) are better indicators of my performance than the modules I chose this year, for which I have completed 14 pieces of coursework thus far. Yeah, that makes sense.
Now, of course, all this is not applicable if you don't fall below the safety net line. Students aren't being forced down to last year's average. It's not the end of the world. However, the point of the safety net was to protect us from the mitigating circumstances of the Covid-19 crisis.
King's did not suspend teaching or assessments, nor did they opt for a no-detriment policy. We trusted our university to ensure that our performance wouldn't be affected by a global pandemic. However, by changing the period over which the safety net is cast, the departments in question are not protecting us from Covid-19; they're just protecting us from doing worse than our previous year of university, which is ultimately pointless.
Students naturally progress and mature across the years, especially from their first year to their second. We learn more and, in turn, we get better grades. However, such progression means that most students will fall between the cracks of this policy.
I, and many others, will definitely do worse on my exams and assessments than I would have done with access to a library and stable learning environment. Luckily this will not be worse to the extent that I will underperform compared to last year, but it will mean that I will have been affected by the crisis and my university was not there to prevent this.
Add all of this to the fact that they left us in a safe limbo, assured that our grades would be fine for nearly two months, and you'll understand why students would feel betrayed.
Ultimately, the departments in question promised us they would protect us from whatever Covid-19 would do to our grades, let us do our exams, and then went back on their promise. Shame on them.
If you've been affected by this change in policy, please sign this petition and reach out to your student reps to ask your department to reverse the policy.