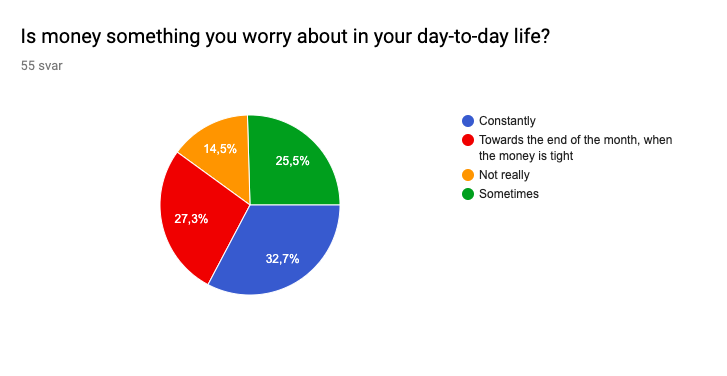 The start of a new term inevitably means getting back to managing your own finances. Roar has asked King's students what their money concerns are, how they feel like they are managing their money, and, quite simply, why they are broke.
Image by Gerd Altmann from Pixabay.
Do you want to write a Money Diary for Roar? Please drop us an email at comment@roarnews.com for more information about the project.
For many students, summer equals no bills, a fully stocked fridge and sleeping in the bedroom you decorated when you were fourteen (is that One Direction up on your bedroom wall?). Although spending quality time with family and high school friends is nice for a while, many of us yearn to get back from our sleepy hometowns to the world metropolis we now call home. However, getting back to London and back to uni means getting back to paying rent and stocking the fridge all by yourself.
Roar has asked students at King's about their spending habits. And, overwhelmingly, most of the 55 respondents cited rent as their biggest expense on a monthly basis, while food became a strong contender on a weekly basis.
Rent and food are the biggest expenses
According to King's students, it is rent and food that makes their wallets slim. And although the housing prices in London are falling, Private rents in London on average rose by 0.5% in nominal terms in the year to March 2019, according to the London Housing Market Report. Although the answers varied, most respondents said their rent was between 500 and 1100 pounds a month.
And even though London has fallen off the list of the top 10 most expensive cities to live in (thank you for making the currency weaker, Brexit!), it remains far above the UK average. 25 per cent of the respondents thought they spend more than 60 pounds on food each week, while 22,2 per cent said they spend between 31 and 40 pounds, and 18,8 per cent spend between 21 and 30 pounds.
Avocado and coffee – not so much
We are often told by older generations that our obsession with avocado and drinking fancy coffee rather than making our own, has a significant impact on our budgets. And although the food was a big expense for more than half of the respondents, no one really thought it was avocado, coffee or clubbing that was the culprit when they were low on money.
The majority of respondents (34,5 per cent) spent between 5 and 10 pounds on coffee each week, while 30,9 per cent believed they spend less than 5 pounds on the holy beverage. Surprise, surprise, baby boomers!
Many students work, but they worry about money
Although a lot of students chose "the bank of mom and dad" when asked about who funds their university, the vast majority have a job either during term time or during holidays. Around one in five respondents said they do not have a job.
More than 75 per cent of students who answered has had an unpaid internship, while 5,5 per cent said that they cannot afford to work unpaid.
Only 14,5 per cent of the respondents were not worried about money, while 32,7 per cent said they worry constantly about money in their everyday life. When asked about why they worried about money, most answered simply that they have none of it. The results echo the Save the Student annual money survey, in which 78 per cent of respondents said they worry about making ends meet.