The editorial team at Roar News wishes to express our deepest disapproval and disappointment in the choices made by 'The Tab' and their writer Diyora Shadijanova in writing and publishing the article "Grace Millane belonged to BDSM sites and had ex-boyfriend choke her, court hears" on 19/11/19.
The article in question highlights Grace Millane's membership of BDSM dating apps and her previous relationship involving a degree of BDSM in sexual intercourse. The author makes highly inappropriate implications about this sexual preference and her death – one that deeply saddens and alarms the entire team at Roar News.
The choice to parrot the suspect's story without scrutiny raises serious questions about the journalistic integrity of 'The Tab'. Further to the point, the link they draw between Ms. Millane's death and her sexual preferences is the worst form of tabloid muckraking. 
As fellow members of the student media community, we ask that the article is retracted and an apology issued. If not, we expect KCLSU and other Student Unions across the country to reprimand 'The Tab' for victim-blaming and defamation of a young woman who lost her life too soon.
We extend our most sincere condolences to Ms. Millane's family, who at the very least deserve their late daughter's memory to be treated with respect.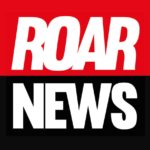 King's College London. Award-winning student newspaper, a platform to share your story, and a publication that holds entities accountable when no one else dares.