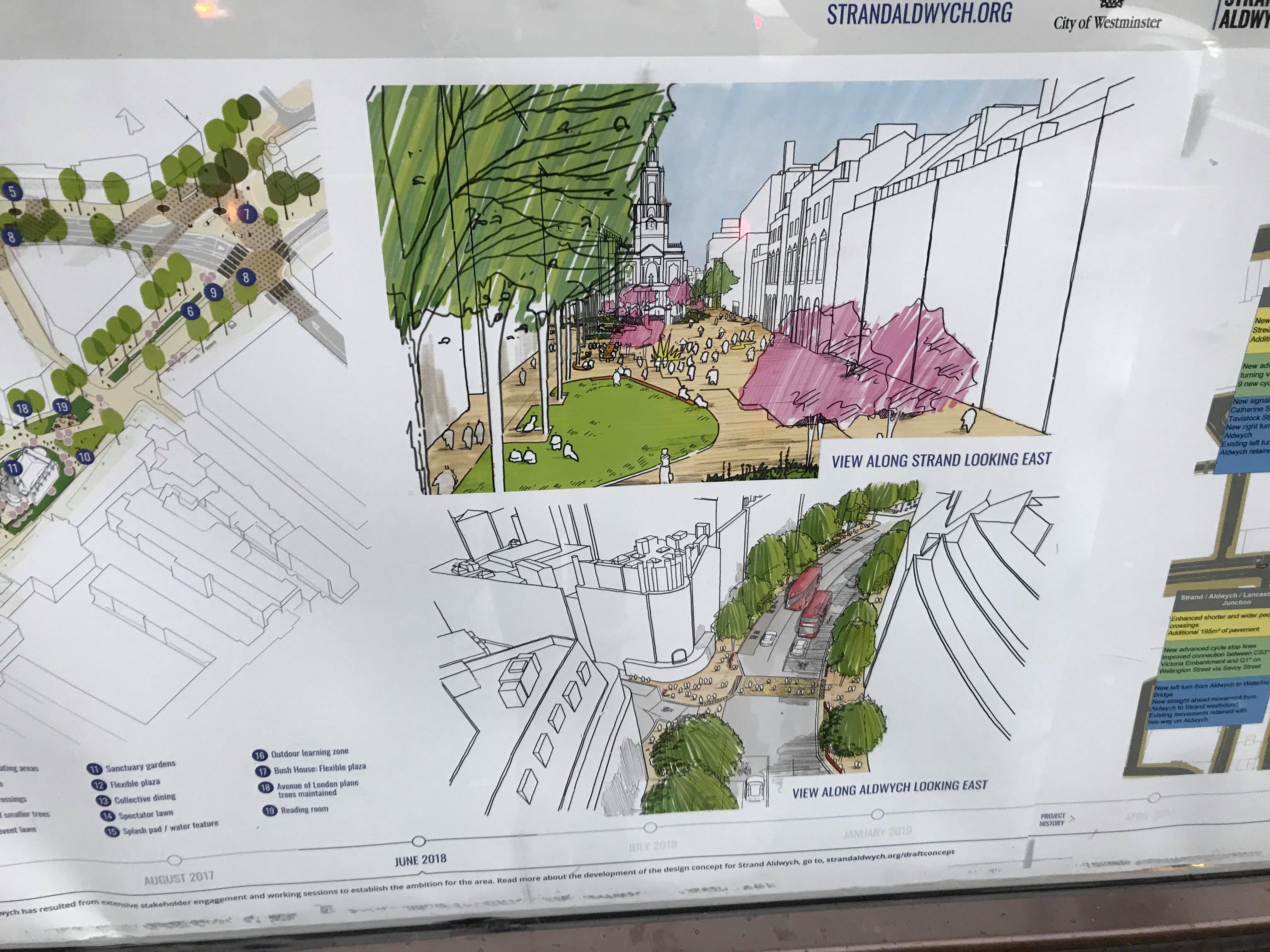 Westminster council has proposed a new plan for the 'pedestrianisation' of the Strand. The £28 million plan aims to remove buses and vehicles – barring service vehicles – from the area. Hopes are this will eradicate traffic and transform Strand into a lively pedestrian area.
Currently, the Strand is one of London's most congested streets. Richard Beddoe, the local authority's cabinet member for planning, said that the Strand's "future success" is at risk because of insufficient public spaces and crowded streets, which is why it is important to come up with "fresh ideas" to help it blossom. According to the council, this plan will "transform the Strand Aldwych into a world-class cultural and learning quarter."
The scheme aims to close 230 metres of the strand – from the Alwych junction to Melbourne Place – to traffic, establishing a new "public plaza" in front of King's and a green belt around Somerset House and St Mary le Strand Church. The goal is to help improve the air quality by planting lots of vegetation and transforming the roads into two-way streets with pedestrian crossings to minimise the emission of pollutants by vehicles.
A public consultation on the proposal was launched on Wednesday and will run until 13th March. The proposals are displayed at King's, right outside the Strand building. There aims to be a second round of consultations post March 13, which may result in complex plans that incorporate feedback. Potentially, work on this plan will be able to start in early 2020. The current public consultation involves a month-long succession of public events held at various locations, including LSE and St Mary le Strand Church, from 7th February to 7th March.
Most students at King's seem thrilled with the prospect of being surrounded by greenery and reduced traffic.
"The Strand is one of the most polluted streets in London. A green belt would be life-changing," said a King's first year who prefers to remain anonymous.
Another anonymous undergraduate said: "The surrounding green-belt will finally give KCL's Strand campus a 'campus' feel, which is something we could have only dreamt of."
Details of the proposal are displayed at King's College London. King's students are recommended to give their ideas and feedback by emailing strandaldwych@westminster.gov.uk, or submitting them online at www.strandaldwych.org.