On Tuesday King's College London blocked campus access to several students for security reasons during a visit from Her Majesty the Queen. In the storm of tweets that followed, students accused the College of preventing them from attending classes, and "racially profiling" and targeting "activists".
Students had not been given notice of restricted access to Bush House facilities on Tuesday. As a result, most experienced difficulties getting in and even missed lectures, seminars and assessments. King's Business School students were amongst the only to have received an email on Monday informing them of limited access on campus in light of the Queen's visit.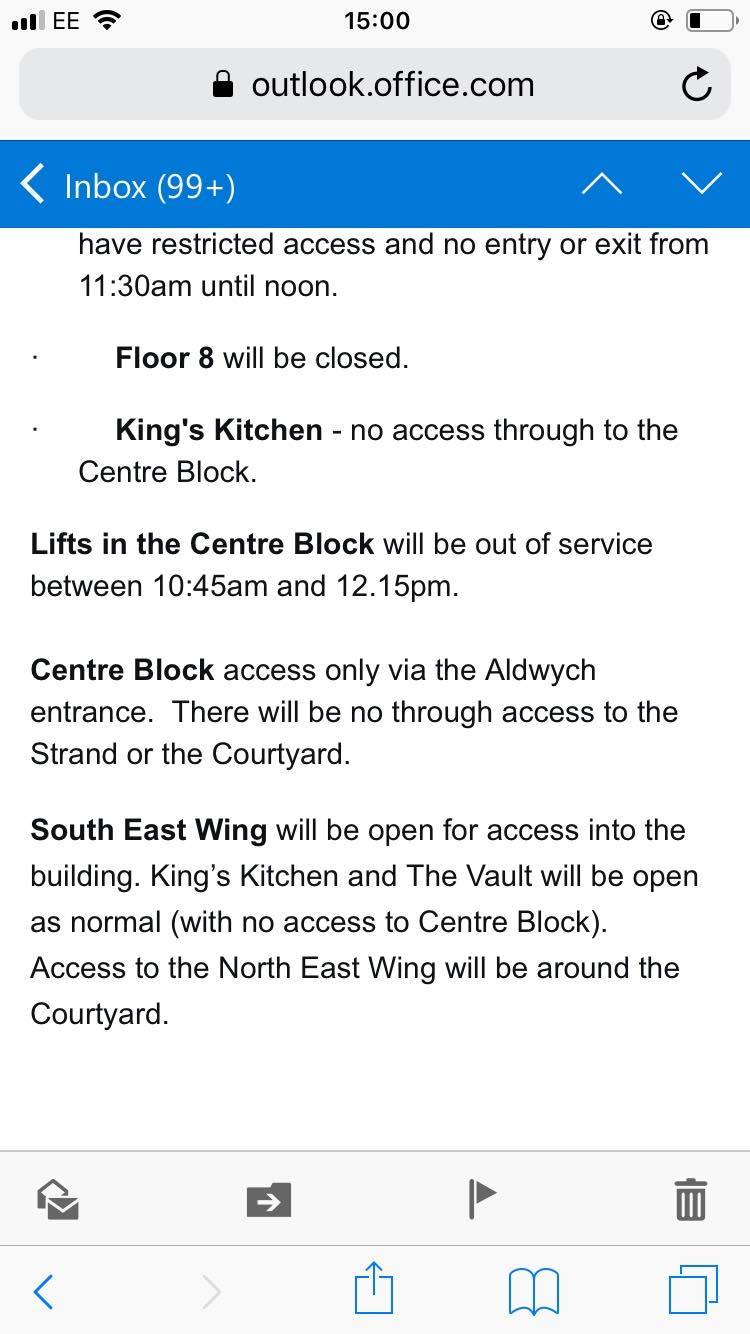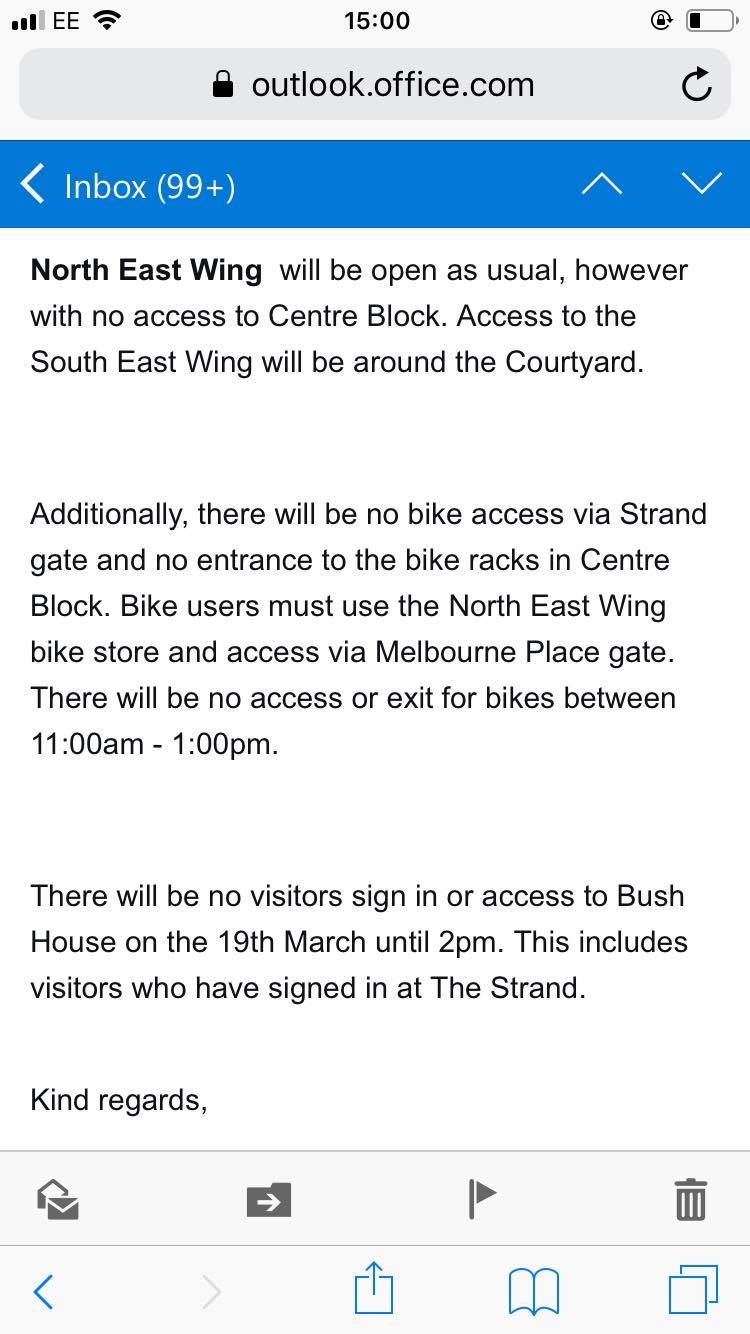 However, for many students the alleged ban was more than an excuse to miss a lecture. The College is accused of primarily blocking access for "core organisers of campaigns" by the Action for Palestine Society, the Justice for Cleaners group and the Intersectional Feminist Society.
Absolutely disgusted that KCL politically profiled students and blocked their ID cards, preventing them from entering the university purely because the Queen is visiting. @kclsu what are you doing to protect students?

— KCL Action Palestine (@KCLAP) March 19, 2019
ALL STUDENTS INVOLVED IN THE CLEANERS CAMPAIGN HAVE HAD THEIR CARDS BLOCKED @KingsCollegeLon https://t.co/xZtAUzIZnT

— KCL Justice4Cleaners (@KCLJ4C) March 19, 2019
Two of our committee members had their cards blocked. Campaigning for workers rights and the demilitarisation of universities apparently means we're a 'THREAT' https://t.co/Z0yBKiSe4O

— KCL IFemSoc (@KCLFemSoc) March 19, 2019
Several took to Twitter to express their anger with the situation. NUS Black Students Officer Ilyas Nagdee called this a "shameful act of racial profiling".
Black & brown students at KCL deemed threats to the queen. Shameful act of racial profiling (just one many over the yrs) by @KingsCollegeLon

KCL has attempted to smash student political activity for yrs, but this is a new low. Vital students organise in response, we're with you https://t.co/P1P4uDWWIe

— Ilyas Nagdee (@ilyas_nagdee) March 19, 2019
Concerns were also raised by Action for Palestine and Justice for Cleaners about King's providing student names to the Metropolitan Police.
Also extremely worried that KCL have given the names of these students to the Met Police. Once again @kclsu what are you doing to protect these students? Giving out the names of students is a direct threat to student safety.

— KCL Action Palestine (@KCLAP) March 19, 2019
Many students unaffiliated with activist groups and no police records also saw their cards deactivated throughout the day. The number of such incidents is yet unknown.
The Queen visited King's College London on Tuesday for the official opening of Bush House, accompanied by the Duchess of Cambridge.
Following the events, King's College London stated that: "We had an event today which demanded the highest level of security and we had to minimise movement through buildings for security reasons. At times some of our buildings were not accessible."
A rally has been scheduled today to protest the events.