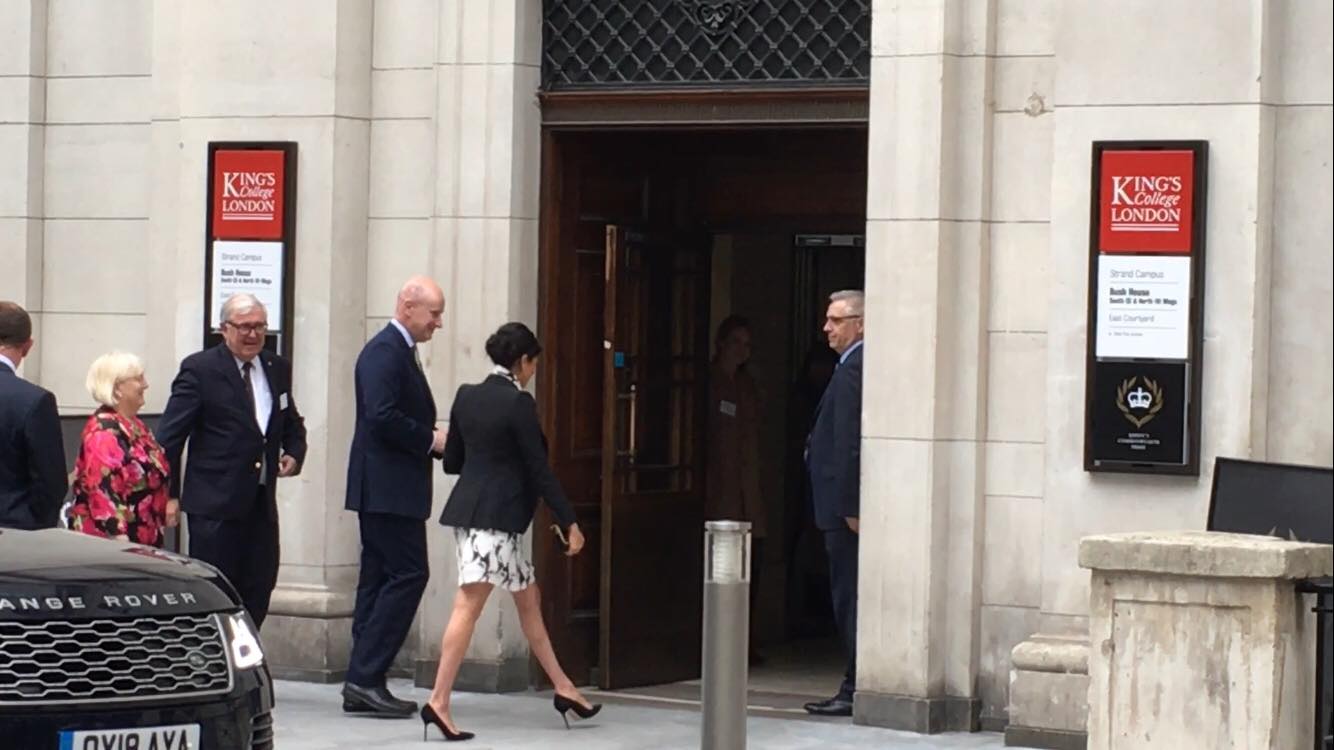 For International Women's Day 2019, The Queen's Commonwealth Trust hosted a panel at King's College with an impressive lineup, including singer and political activist Annie Lennox, Julia Gillard, the first female prime minister of Australia and chair of the Global Institute for Women's Leadership at King's, activist and model Adwoah Aboah, and none other than the Duchess of Sussex, Meghan Markle.
There were rumours around campus on where the panel would take place, as this was not mentioned at the announcement of the event.
Around 11am in the morning, the Bush House courtyard slowly started filling up with press and curious students.
After other panellists were ushered in the Bush House North Wing, King's opened its gates to a range rover driving up next to the Vault. By this point, a large body of students had gathered on the steps of the Bush House, cheering as the Duchess herself stepped out of the vehicle. After politely greeting King's Staff members, she was ushered away into the Bush House building for the panel.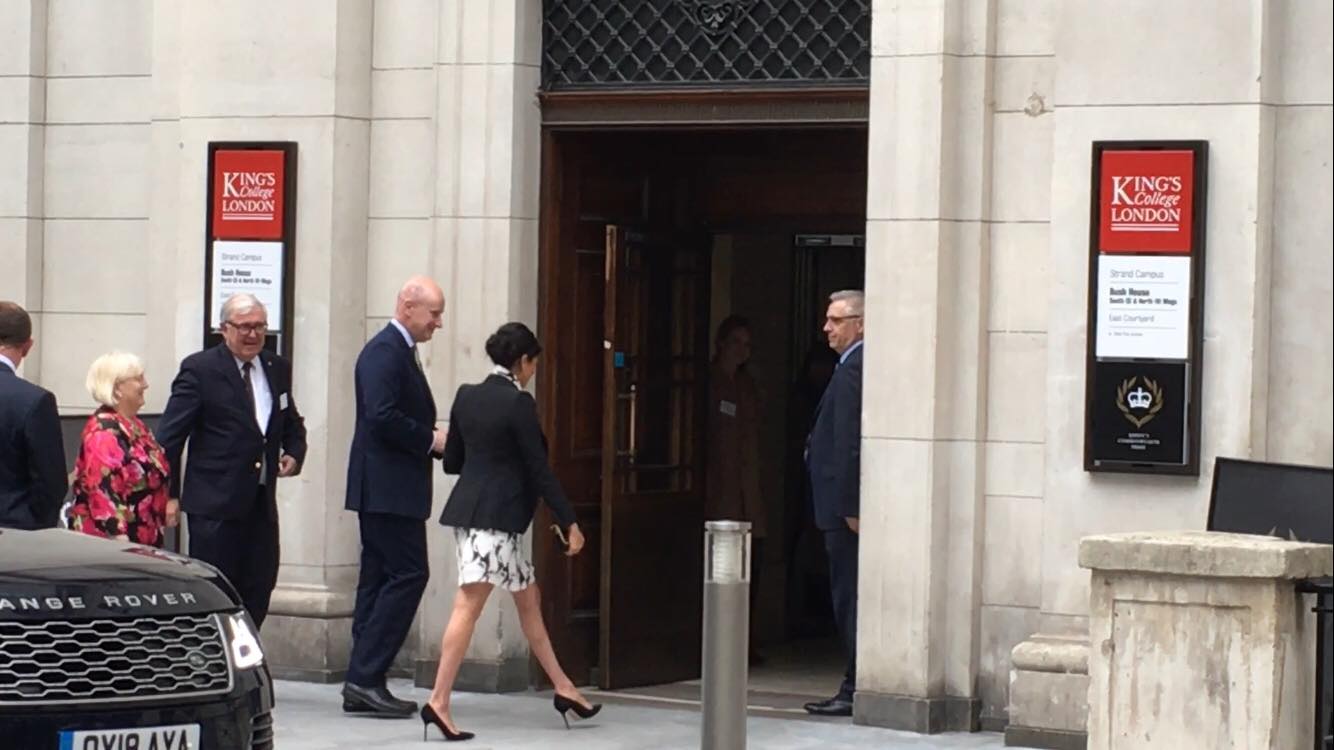 The Duchess has been well known for advocating for women's rights in the past, as a former ambassador for the UN Women and the charity World Vision, public speaker at multiple events championing feminism and working on multiple other philanthropic projects.
It is not clear if students attended or were able to attend the panel — there was no information released by King's on this.