On April 23, King's College became the first London university to install nap pods on campus. In an interview with Roar, Shaurya Vig, Vice President for Activities and Development, reveals how happy he was after their instalment and his enthusiasm for developing the project further:
"I've seen students napping in the resting areas or in the computer labs, especially during exam sessions, so I raised the idea of nap pods. The University of Manchester was the first UK university to have those, so I went there to observe the way they were operating and drafted a plan for our own nap pods."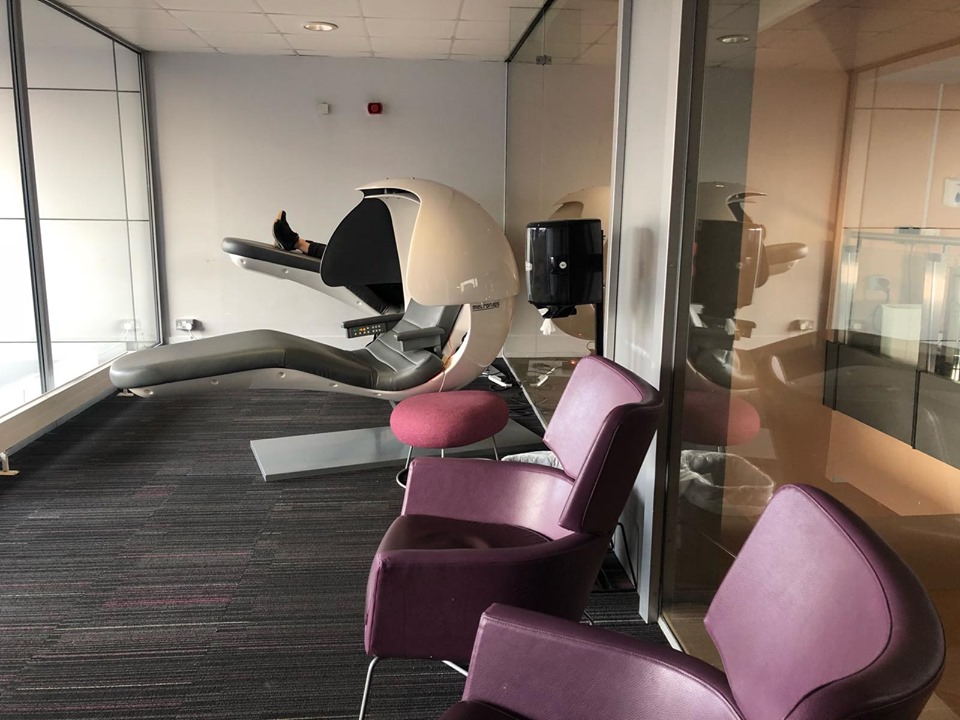 The Nap Pods 
The nap pod is a machine where students can lay down and enjoy a short power nap between their studies. Shaurya revealed that according to research a 20-minute rest is the perfect time for a person to relax and regain their concentration during study sessions. Therefore, the nap pods have an i20 option. If picked, the nap pod would start vibrating after 20 minutes in order to wake you up. Meanwhile, you enjoy relaxing music, created by i20 Technology after cooperation with sleep doctors and a renowned concert pianist. There is also a visor which you could move in order to reach higher levels of privacy.
After original plans had them installed at the library, the nap pods' location had to change due to "limited space". Currently, there are only two, located at the end of the corridor on the first floor of Franklin Wilkins building on Waterloo Campus. A glass wall and a huge sign separates this "small heaven" from the rest of the building.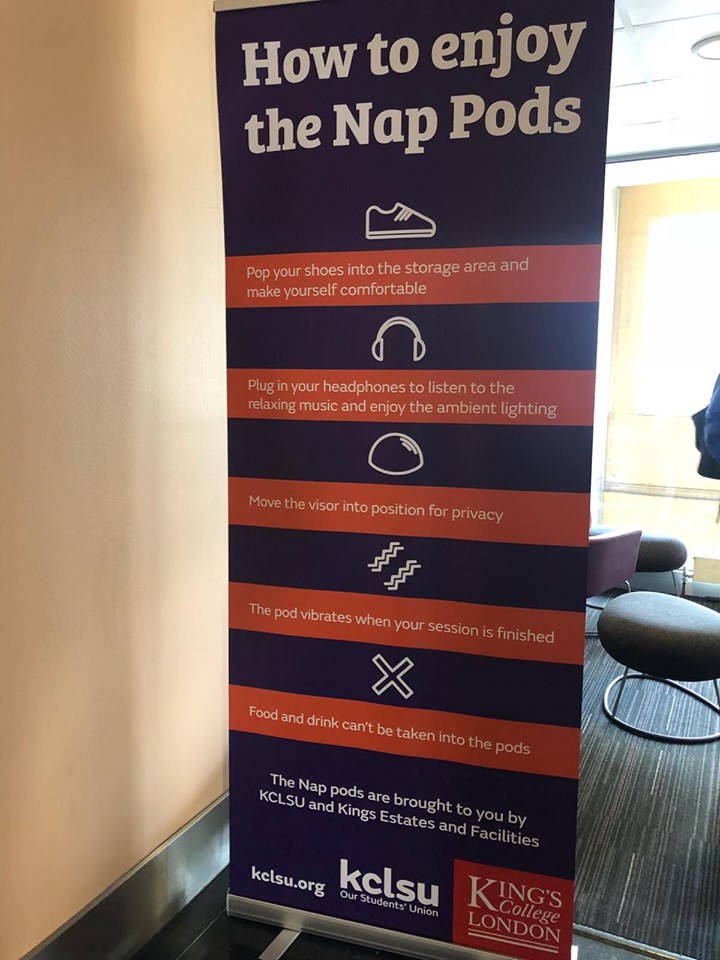 "We chose that place because there was not so much sunlight that may bother some of students while trying to relax. Placing a dark screen or curtain over you is also an option.
As there is a lot of interest, there are a couple of chairs, designated as a "waiting area", but there is no "booking option" at the moment. The whole system operates on a first come-first serve basis. Shaurya suggests the usual wait time would be "around 20-30 minutes." Shaurya feels hopeful for the development of the project on other campuses as well:
"We are starting to take feedback from students and ONCE there is positive feedback, we will be able to proceed with the instalment of more nap pods. This is only the first step. So far staff seem to be very satisfied, and we will be launching feedback forms to students. At the end of the day you need it because the students need it."
Deputy Editor @ Roar News. Liberal Arts. Content creation, design, photography. Huge nature and mountain lover.