On January 23rd, students gathered at London Thunder to witness the intense basketball game between King's College and our greatest rival, University College London.
Both teams showed passion and team spirit up until the last stretch. Once the match started, their energy filled the entire gym. KCL set the tone early with a masterful block on one of the game's early possessions. This opened up the match, with KCL going back down the court for a quick three-pointer. 
The first half was littered with fouls as KCL went into the break up 41-28.
Although it seemed like UCL were catching up, ultimately they didn't manage to get back in the game. Their efforts were not enough, and KCL took the game 73 to 61. Next up: Sports Night!
Reporting by Tara Sahgal and Virjinia Vassileva
Photography by Tara Sahgal and Virjinia Vassileva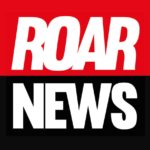 King's College London. Award-winning student newspaper, a platform to share your story, and a publication that holds entities accountable when no one else dares.