King's has made a formal apology for disabling student activist IDs during an official visit made by Her Majesty the Queen to open Bush House on March 19th.
The apology made by acting principal Evelyn Welch came as part of a formal report released yesterday that investigated the reasons for the exclusion of these students into the King's building during the royal visit.
The students who had been denied access appeared to have been selected due to their participation in student activism and protests earlier in the year, particularly the Israeli Society event featuring former IDF Colonel Eli Bar-On.
An investigation was launched into the issue on March 21st and yesterday, King's released a 43-page report to conclude it, showing evidence of wrong-doing by the university in failing to follow King's data protection policy and protect student welfare.
In a formal letter, sent to every student at King's, acting Principal Evelyn Welch revealed that the university had taken responsibility for the wrongful actions revealed in the report and aimed to reassure the student body that it did not represent the official "values" of King's.
"The report has been uncomfortable to read. It makes it clear that the actions we took with respect to our students were wrong and did not meet our values," Acting Principal Welch writes in the letter.
Welch also writes that the report has been shared with the Information Commissioner's Office and they are currently awaiting a response.
The findings of this report show a clear problem in the university's responsibility towards its students who they have failed to protect both in regards to well being and future prospects as they enter the professional world.
Welch writes that "it is also clear how the decisions taken in the run up to and on the 19th March have hurt our community. On behalf of the Principal and the entire leadership team, I want to apologise wholeheartedly."
More information to follow.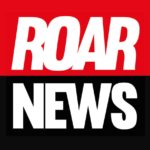 King's College London. Award-winning student newspaper, a platform to share your story, and a publication that holds entities accountable when no one else dares.