Spiked Journalist Joanna Williams, who controversially featured in a War Studies event in November, has emailed Roar News asking for the removal of a conversation published by the paper between her and President Ahad Mahmood.
Joanna Williams who advocates for free speech and has criticised universities for increased levels of censorship has objected to the publication of a transcript of the conversation in the latest print edition of Roar News.
The conversation took place in the middle of the Great Hall at a War Studies event called 'Endangered Speeches' which aimed to discuss the importance of free speech on university campuses.
A copy of the email is shown below:
"Hello,
I'm Joanna Williams. I spoke at a recent King's event to launch the Endangered Speeches series. I notice you have a couple of articles about me and the event currently on your website.
At the end of one it says:
Read an exclusive transcript of Joanna Williams' confrontation with President Mahmood in Roar's December print issue!
I was just wondering:
Who gave you permission to record this conversation?
Who gave you permission to print this conversation?
Unlike the event from the stage – where what I was saying was very clearly in the public domain – this was a private conversation between me and President Mahmood.
It seems ethically dubious to say the least to record and print private conversations without permission.
Please do get back to me as soon as possible – i'd be immensely grateful to hear I've got the wrong end of the stick and you are not publishing either recordings or transcripts of my private conversations without permission!
Thank you very much indeed.
Jo"
To read the transcript, please pick up a copy of the latest edition of Roar News from any Roar receptacle on campus.
More information about the event can be found here.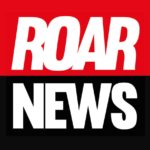 King's College London. Award-winning student newspaper, a platform to share your story, and a publication that holds entities accountable when no one else dares.