Hundreds gathered outside the Strand Building to protest against cleaning contractor Servest.
King's cleaning staff contracted by Servest have faced ongoing problems with the private company over the last few months, with unmanageable workloads and lack of cover staff.
Last Monday, each member of staff was sent a letter detailing changes to the organisational structure of the cleaning contract at the College.
This letter stated all jobs were 'at risk of significant change or redundancy' and remaining staff are now required to 'work a different shift pattern, in some cases with fewer worked hours.'
Earlier in the year all members of the public service union UNISON signed a collective grievance to voice their concern, then met with Servest twice to negotiate key issues.  
An indicative ballot of all UNISON members working for Servest was then held, with 90% in favour of taking industrial action.
Equipped with whistles and placards, a large crowd of union members and students peacefully expressed their views in front of the Strand Building. Banners called for 'justice for cleaners' and 'no more lies'.
One sign carried the strong message 'We are not the dirt we clean'. Speaking through a megaphone over the vocal crowd, Colin Inniss, the union Regional Organiser, said: "everybody deserves dignity and respect in the workplace."
(Continued below)

This change comes despite cleaners asserting they are already understaffed and overworked, often having to cover extra shifts.
Speaking to Roar, one staff member said: "I am doing three people's jobs. They are not respecting us and they are very rude."
Many staff members believe working conditions have worsened under the private company, after the organisation made redundant a number of employees, however keeping the same workload despite the reduced staff cohort.
Another cleaner explained how conditions had changed under Servest: "We have been working for a long time for King's. As soon as they [Servest] arrived, everything is just more, more, more."
Alex Nightingale, the College's union branch secretary, described Servest as "a joke of a company," explaining how supervisors had not received a promised pay increase in line with Living Wage. "Supervisors got a letter to say their rate would be increased accordingly back in April, but the increase has never been paid."
UNISON has condemned Servest's actions, and issued a statement saying "The poor treatment our members have endured is not acceptable at King's."
The public service union also contacted King's and Servest before the protest, but both provided no comment. "Their silence says a lot," said Alex.
"They are rude and they don't listen to us"
Staff member Teresa has been working at King's College London for 16 years.
She commented that the excessive workload, unhelpful managers and lack of respect for her services has grown since Servest took over.
Teresa states she cleans 116 urinals and cubicles, changes 53 soap dispensers and fixes all toilet rolls and hand tissues every day, adding that her workload is equivalent to "three people's jobs".
Teresa met with her supervisor to complain, but a Servest transcriber who recorded the meeting omitted her complaints, creating the impression she worked less than she did and furthermore, coerced her to sign the record.
However, Teresa refused to sign Servest's record on the spot, adding that she "won't sign it in the future and will take legal action".
In Teresa's case the 45-day notice period for redundancies is against government law, which states that employees who have worked 12 years or more in a company must be given at least 12 weeks notice.
"I know that this cleaning job makes me somebody," she said, "and I don't want people to abuse me because I'm a cleaner. I always want justice because I'm working hard."
Teresa's actual name has been changed as she wishes to be anonymous.
Servest cashing in the millions
Servest has seen its revenues increase to £240m last year, but are still determined to cut staff and save costs.
The Suffolk-based company also declared operating profits of £10m at the end of 2015, according to financial records available online.
The company has been working at King's College since September 2014, after winning a contract to provide cleaning services across the campus.
At the time, the College stated that they hoped the new contract would "provide our cleaning staff with better working conditions, including improved hours and a London Living Wage."
(Continued below)
A company with a black spot
This isn't the first time Servest has been involved in contractual disputes.
Last year, four Servest cleaners working at the auction house Sotheby's were suspended from work because they attended a protest for better sick pay.
Sotheby's requested banning the four cleaners for "disrupting business" and damaging their reputation, in a story that made national headlines in July 2015.
Since then Servest came up with a Whistle Blowing Statement, letting employees know that they can raise concerns without being afraid of being bullied or victimised by the company.
A King's College London spokesperson said: "King's College London takes the welfare of all its staff extremely seriously. For the provision of certain services we employ contractors, such as Servest, who pay staff the London Living Wage and who can bring high levels of service, expertise, development and environmental management to King's. We are actively working with Servest and the union to help reach a solution to this dispute."
Reporting & photography by Nico Parfitt, Stuti Shankar, Jennifer Creery & Ryan Chang
Correction: A source has asked to amend a quote. (29 Nov 2016)
Correction: A quote from the College has been added. (1 Dec 2016)
Next week Roar News will be speaking to the College, KCLSU and Servest, be sure to follow us as the story develops!
If you have a story, please don't hesitate to chuck it over at news@roarnews.co.uk
---
[contact-form-7 id="23101″ title="Servest_form"]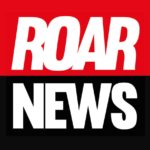 King's College London. Award-winning student newspaper, a platform to share your story, and a publication that holds entities accountable when no one else dares.