A NURSING student got the surprise of her life when her exhausted boyfriend proposed midway through running the London Marathon.
After carrying the ring on his finger for 20 miles Kent AC runner Tim proposed to King's postgrad Linda Eyre before carrying on to finish the race in a cool 2 hours 53 minutes.
Linda, who studies Adult Nursing, told Roar: "I am on cloud nine and still in shock really. It was apparently months in the planning and I had no clue!"
"The video was accidental as my friend was trying to record his run and not expecting a proposal."
"It's been a slight distraction from revising this week," she added.
<3.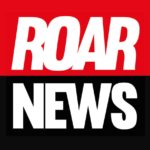 King's College London. Award-winning student newspaper, a platform to share your story, and a publication that holds entities accountable when no one else dares.