BRITAIN'S largest simulation terror attack is taking place outside King's today.
The counter-terrorism exercise is using Surrey Street, where KCLSU is based, to test the response of emergency services, soldiers and intelligence officials to a firearms attack.
***THIS IS A TRAINING EXERCISE*** Simulated gun attack in central London to train emergency services pic.twitter.com/Ej7uSwTWLs

— Mark White (@skymarkwhite) June 30, 2015
KCLSU lobby is also being used as part of the exercise.
Specialist Ambulance Teams taking part in today's #999Exercise delivering pt care in the most difficult environment pic.twitter.com/pnb9jrBMbJ

— Pete Brown (@Ambo_Pete) June 30, 2015
The exercise, called Strong Tower and involves 1,000 police officers at locations across London.
#Londonambulance treat a 'victim' and a bullet lies on ground near journos #999Exercise @BBCLondon949 @metpoliceuk pic.twitter.com/8rD4pOngKl

— Anna O'Neill (@Annareporting) June 30, 2015
The public have been told to not be alarmed if they hear the sound of gunfire or loud bangs in the area as the operation rolls onto tomorrow afternoon.
Hostages being evacuated in staged police op TESTING response to emergency #999Exercise #c4news #testnotreal pic.twitter.com/SJoV0fPEay

— Kay Bibi (@KayBibi) June 30, 2015
The simulation attack has been in the planning for six months, and is not in response to any recent threats, the police have said.
#999exercise interesting day at work today pic.twitter.com/Se6h00ITXh

— Zoë Austin (@zoeaustin) June 30, 2015
Follow updates from the Met Police using #999exercise.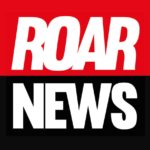 King's College London. Award-winning student newspaper, a platform to share your story, and a publication that holds entities accountable when no one else dares.