KING'S Principal Ed Byrne told OKCL protesters that the College didn't fundamentally disagree with many of the occupiers' demands when he met them this afternoon.
Ed chatted to the demonstrators, whose demands include a commitment to responsible investment, free education, improved mental health services and commitment to liberation issues, in the occupied Council Room at Strand.
He said: "I don't think there's any fundamental disagree about a lot of the things on your list, and it may be a matter of better communication on in part."
Wandering round the room alongside his VP for Innovation Chris Motterhead and Admin chief Ian Creagh, Ed said there was "no bar to people telling me anything", but claimed some of the demands weren't in the College's remit.
"Some things, you know, are a little bit outside of preserve but we certainly understand your view about it and want to understand it even better," he said.
The students followed the LSE protesters, who have since been threatened with legal action by their university, according to their paper The Beaver. Other occupations have sprung up at UAL and Goldsmiths.
Ed said he hoped for "ongoing dialogue" between the College and the protesters to get things looked at, adding: "Just to make clear, I wasn't talking about negotiation or anything like that. I was simply talking about the beginning of the dialogue."
The occupiers have held many workshops on everything from fossil fuel divestment to LGBT issues, and the room is used for discussion on the modern state of education.
The occupiers, who describe themselves as an autonomous collective which supports free education and opposes the "neo-liberalisation" of King's, have been in the Council Room at Strand since last Wednesday.
There are no plans to kick out the protesters, according to College sources.
A spokesperson from OKCL told Roar: "We are in the process of arranging an open forum with Ed and his executive team, provided there is enough notice to ensure that as wide a range of voices and viewpoints can be heard in these discussions.
"All members of the King's body are welcome to join us, as we hold informative and free discussions of ideas and educational principles."
They added: "One of the main principles of Occupy KCL is to provide as inclusive a space as possible for people who otherwise feel under-represented in our current university system, both at a local and national scale."
A College spokesperson said: "We recognise and support the right of the students to peaceful protest and await to learn of their demands."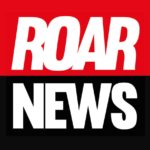 King's College London. Award-winning student newspaper, a platform to share your story, and a publication that holds entities accountable when no one else dares.