WITH a tradition of being the only play  in the UK to be put on annually entirely in Greek, King's Greek Play returns in 2015 with Aristophanes' comedy The Clouds.
All the lines are performed in the original Greek, with the English translation projected over the stage.
Directed by second year Ancient History student Ollie Harrington, the play itself is typical of Ancient Greek comedies, with a terrific mix of classic satire and political nuances.
It's a story about an old country bumpkin farmer, Strepsiades, played by Zack McGuinness, who is in debt because of his son Pheidippides (Mattho Mandersloot) who loves horses and riding.
Abundant gestures
Strepsiades decides to go to school to learn from Socrates an argument that will win him any court case. Upon realising he is too stupid to learn, Strepsiades decides to send Pheidippides instead, and the play tells of the events that unfold.
The chorus, which defines the play, are ever-present goddesses and take the form of clouds; they oversee the characters and manipulate them throughout the story.
The play opens with a dreamlike and playful tune that seems to foreshadow the disasters that will happen, and Strepsiades takes centre stage, with his lamentations about his current situation.
McGuinness' performance is exceptional; he uses abundant gestures and exaggerated facial expressions to really project his character. Each of the actors show great chemistry, and their dramatic interactions are engaging.
The production is a mixture of obscenity, cleverness, and wit. From the ridiculous elements, like the characters all wearing phallic accessories as a part of their costume, to the exaggerated arguments and interactions between characters, the plot is very solid.
It is sure to keep audiences fixated on the story, to the point that one could almost forget that the characters are speaking in Greek.
A bit of bite
As a whole, the play criticises Socrates and the sophists, and the new academics that try to twist everything. Harrington says that the underlying message of the play is still relevant to us today.
"Being made to think about things is always relevant," he says. "It's a warning not to get caught up in sensationalism."
The Clouds has a bit of a bite to it and a clear message to share: that we should be questioning who should be teaching us and what they should be teaching us.
Sharp, entertaining, and hilariously indecent, The Clouds is a stirring production of Aristophanes' original comedy.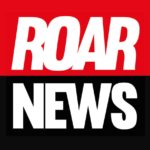 King's College London. Award-winning student newspaper, a platform to share your story, and a publication that holds entities accountable when no one else dares.