THE Islamic State militant known as 'Jihadi John' has been named – and is a graduate of the University of Westminster.
The man, who has featured in the videos of beheadings of Western hostages, was named as Mohammed Emwazi, 27, of Queen's Park, west London.
Friends of Emwazi told the Washington Post he studied computer programming at the University of Westminster where he graduated in 2009.
He was born in Kuwait and moved to London when he was six, where he was said to have been raised in a middle-class family in south-east London.
It's believed Emwazi was known to British security services, but they did not disclose his name earlier for operational reasons.
He first appeared in an IS video last August where he apparently killed the American journalist James Foley.
Commander Richard Walton, head of the Metropolitan Police's Counter Terrorism Command, said: "We have previously asked media outlets not to speculate about the details of our investigation on the basis that life is at risk.
"We are not going to confirm the identity of anyone at this stage or give an update on the progress of this live counter-terrorism investigation."
A statement from the International Centre for the Study of Radicalisation at King's College London said: "We believe that the identity and name published by the Washington Post and now in the public realm to be accurate and correct.
"'Jihadi John' is not special, in the sense that all the foreign fighters have tried to hide their identity by using pseudonyms or literally by masking themselves.
"The fact that 'Jihadi John' has been unveiled in this manner demonstrates that whatever efforts are made, the ability to mask one's identity is limited or in fact impossible, and their true identities will eventually be revealed.
"This demonstrates what we have long said about radicalisation, that it is not something driven by poverty or social deprivation. Ideology clearly plays a big role in motivating some men to participate in jihadist causes.
"British fighters have clearly demonstrated that they are not in this conflict to take a back seat. They are full participants in this war, operating as suicide-bombers, hostage-takers, and executioners."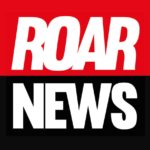 King's College London. Award-winning student newspaper, a platform to share your story, and a publication that holds entities accountable when no one else dares.