IN A MERE two weeks the King's College London Women's Volleyball team will come head to head with Loughborough University.
Both teams have everything to play for, with only the winner going through to the British Universities and Colleges Sport Championship in Edinburgh on March 15 and 16.
The KCL Women have had the perfect season so far, with an unprecedented 10 fixtures converted into 10 victories. In nine of these games KCL did not even drop a set. Never in the history of the volleyball club, has such an impressive standing been achieved.
King's College Women are solidly at the top of the South Eastern Division 1 A League Table.
Top of the league table
The season's matches have been played over a series of weekend tournaments and Wednesday afternoon fixtures, both home and away.
The first tournament hosted by the University of Surrey was a taste of things to come for KCL, who walked away with three 2-0 victories. They stayed on form a few weeks later at the next tournament in Tooting, where they bagged a further 2-0 victories.
One walkover match from Middlesex allowed KCL to bank another game and cemented their position at the top of the league table.
This wasn't enough to make King's relax, however. They travelled to Canterbury to the University of Kent and turned up the pressure. An astonishing 25-2 win in the first set was followed through to become yet another 3-0 victory for King's College Women.
First set back of the season
The final game of the pool was a home fixture against the University of Sussex, second in the league.
King's began the game with their usual dominance, but an unfortunate injury of the team's biggest attacker at the beginning of the second set lead to their first set back of the season, with KCL conceding the set.
Some tactical changes were made, and the third set saw King's settle back into the game although not as convincingly as before. Another wobble in the fourth, with a multitude of unforced errors cost the team another set and really shook their confidence.
In the fifth deciding set, they regrouped and battled it out point for point. An incredibly tense final few moments saw KCL 12-14 down, only to come through to win 16-14.
A long hard think, and some long hard training sessions followed, and the team are looking forward to showing Loughborough what they are made of.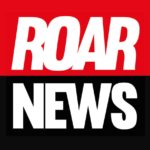 King's College London. Award-winning student newspaper, a platform to share your story, and a publication that holds entities accountable when no one else dares.