STUDENTS protested in white coats and masks of university bosses to campaign against the cutting of up to 120 academic staff, outside a meeting of the College Council at Waterloo campus this afternoon.
KingsTV produced a short news package on the demonstration. The video was filmed and edited by Giedrė Balsevičiūtė.
See photos from today on KCLSU Student Media's instagram here.
See more stories on the job cuts here:
Roar! says: When King's want staff culled, they'll barely give them time to scream before 'letting them go' – 23 June
The rush to sack Health Schools staff isn't 'creating certainty', it's seeding doubt among staff and students – 18 June
Principal Rick Trainor: 120 job cuts not part of a "grand master plan" – 16 June
King's plans 'to cut 120 jobs in Health Schools' as UCU call proposals 'catastrophically out of touch' – 16 May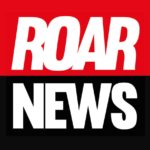 King's College London. Award-winning student newspaper, a platform to share your story, and a publication that holds entities accountable when no one else dares.