By Lauren O'Hara
I AM currently directing an all-male, contemporary production of 'Twelfth Night' for the King's Shakespeare Company.
I didn't get involved in any theatre societies in my first year – I'd done some acting whilst at college and it was something I wanted to have a break from. In hindsight, I should have thrown myself into things with KSC from day one.
Whilst I was a fresher I didn't realise just how important societies can be to student life. There's a wealth of opportunities there for the taking, and seizing them from the beginning is a very sensible idea.
I, however, stumbled into an audition for The Tempest, the KSC's last show, at the beginning of my second year. I was lured there by the prospect of playing Caliban, a role I'd always been very fond of. Time I spent preparing for it paid off and I was cast. The couple of months that followed were – and this is no overstatement – life-changing.
We created a great production and forged relationships which formed a base for future shows. On a personal level, the process reawakened in me a passion for creating art. I learned again that Shakespeare in a book or in a lecture theatre is an entirely different beast to Shakespeare in rehearsal and on stage. To experience this from a practical perspective was affirming, and led to my decision in December to pitch to direct the second-semester production.
Needless to say, directing a play is an intense experience. I had an overarching idea of the method as a whole, and yet I knew that my approach would be entirely different for no other reason than that directing is an intuitive and personal process. My ideas are still in a constant state of development in response to the collective and individual creative drives of my cast and crew.
I decided early on that I wanted to explore gender politics within my concept for the play; creating an all-male production has allowed us to explore the old Shakespearean tradition from a modern perspective in a way that I hope will add depth and contemporary relevancy to a play with gender roles as one of its main focuses.
One of the show's main enticements is the fact the parts of Olivia, Viola and Maria are being played by men – it's extremely important to me that this is tackled sensitively. We're all taking the production very seriously, and I think this sincerity and commitment is the source of much of its comedy.
We're doing some really exciting things with this play, and we're having fun doing it. I sincerely hope that King's students coming to see it will be encouraged to throw themselves into societies which interest them.
One speculative audition less than six months ago has led to me writing this piece about what it's like to be involved in a production at King's – I'm very happy to be able to say that, in short, it was one of the best decisions I've ever made.
Twelfth Night is to be performed at The Proud Archivist, N1 5ET, from the 17th-20th March.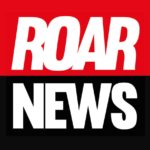 King's College London. Award-winning student newspaper, a platform to share your story, and a publication that holds entities accountable when no one else dares.