OVER 1,300 students voted in the KCLSU Student Council elections this year, smashing the last two year's record by over 300 votes.
Here is the full list of 40 councillors who will make up Council this year:
Student Council Chair: Anthony Shaw
NUS Delegates: Nadine Almanasfi, Ahmed Kerwan, Duaa Khair, Natalie Faber, Emily Ritchey, and Jamie Sweeney
Arts & Humanities Representatives:  Aysha Strachan and Miriam Keaveny
Bioscience Representatives: Jade Seidman and Zaidi Hamid
Dental Representatives: Rahim Quraishi and Balraj Sohal
Institute of Psychiatry, Psychology & Neuroscience Representative: Amy Gillespie
Law Representatives: Max Bartlett and Anastasia Lebedev
Medicine Representatives: Lucy Webb and Mohamed Elbuzidi
Natural & Mathematical Sciences Representatives: Umar Khan and Sami Mziu
Nursing & Midwifery Representatives: Pearl Sakoane
Social Sciences & Public Policy Representatives: Angus Swanson and Steven Murgia
Postgraduate Taught Officer: Edward Leffler
Societies Officer: Amanie El-Alfy
Student Media Officer: Dulcie Lee
Volunteering Officer: Hannah Gorgui-Naguib
Disabled Students' Officer: Nicole Walsh
Environment & Ethics Officer: Alberto Torres
Ethnic Minorities Officer: Ovia Nagulendram
Halls Officer: Hannah Smethurst
Interfaith Officer: Noor Khan
International Students' Officer: Rogelio Leal Benavides
LGBT Officer: Ben Hunt
Mature Students' Officer: Lyudmil Stanev
Women's Officer: Hareem Ghani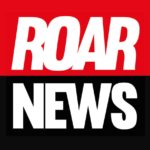 King's College London. Award-winning student newspaper, a platform to share your story, and a publication that holds entities accountable when no one else dares.