ROAR! NEWS has been shortlisted for two Mind Media Awards alongside The Guardian and Cosmopolitan for its outstanding reporting of mental health issues, it was announced on Friday.
King's' tabloid is up for Best Publication 2014 and Best Student Journalist 2014 after the mental health charity approached the paper urging it to submit last November's mental health edition of the paper.
The Best Publication category, which is not a student category, sees Roar! come head to head with industry leaders.
Matt Capon, student media coordinator for KCLSU, said: "What an amazing start to the new year!
"It was a bold move for Roar! to tackle such a sensitive issue as mental health and its impact on students, but they did so brilliantly and it proved to mark a major turning point for the paper."
He added that the shortlisting "demonstrates not only how far Roar! has come, but also the direction where Roar! is headed for the year ahead."
The publication, dubbed 'the big mental health issue' included an exclusive interview with King's alumnus and comedian Rory Bremner on his struggle with ADHD, as well as a firsthand account of anorexia and a comment piece on racially diverse counsellors.
The entire editorial team were shortlisted for the Student Journalist of the Year category.
This comes after a year of success for the student tabloid, which bagged Best Website and Student Media of the Year awards as well as making two other shortlists from other national awarding bodies.
The winners will be announced at the BFI in November 2014.
The big mental health issue can be read on Issuu here.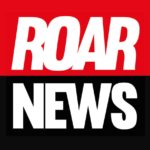 King's College London. Award-winning student newspaper, a platform to share your story, and a publication that holds entities accountable when no one else dares.